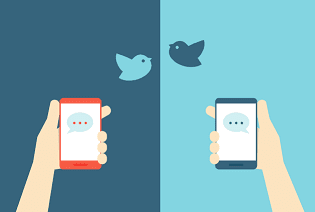 The retail industry is currently undergoing a transformation, as merchants leverage new channels to engage consumers, including mobile technology and social media.
Mobile and social have empowered consumers to shop wherever and whenever they want, and provide real-time access to reviews, recommendations and information before completing a purchase. As a result, retailers are under more pressure to keep pace with the wants and needs of tech-savvy omnichannel consumers.
The Retail TouchPoints top 10 mid-year articles align with the ongoing retail evolution, illustrating how retailers are adapting to an increasingly connected climate. Topics such as social media engagement, omnichannel success, wearable technology and personalization comprise the most-viewed articles in the first half of 2014.
The Top Most-Viewed Articles:
1. Duane Reade Expands Social Reach With Boo-Ti-Ful Legs Campaign
Pharmacy chain Duane Reade developed a campaign to increase brand visibility through social media. The initiative, known as the "Boo-ti-ful Legs" campaign, generated awareness and sales for the company's store-brand hosiery line manufactured by Doris International. Boo-ti-ful Legs encouraged consumers to share photos of themselves wearing Duane Reade brand hosiery with their Halloween costumes on Facebook and Twitter. The campaign was a success, boosting hosiery sales by 19%. At its peak, the campaign delivered a 137% increase in sales.
2. Will Wearable Technology Shake Up The Retail Landscape?
Wearable technology is expected to explode onto the retail scene in the next few years, with data from Juniper Research suggesting the market for the tech to reach $19 billion in 2018. A selection of progressive retailers already have entered the wearable space. For example, Barneys New York will carry a smart bracelet powered by Intel in its luxury stores, and Kenneth Cole rolled out a Google Glass app to promote the launch of a new cologne. The top wearable gadgets out on the consumer market today are smart watches and glasses, and retailers are finding ways to integrate the technology into their marketing strategies.
3. Flash Sales And Daily Deals: A Passing Fad?
Retailers offering flash sales and deals-of-the-day have had a hand in influencing e-Commerce strategies over the past few years. But the volatile nature of the business model has led to varying degrees of success. Zulily and Gilt Groupe are examples of flash sale sites that have realized substantial profits from the model. However, some industry experts continue to question the long-term success of the these strategies, especially for smaller companies that have limited capital to enter the market.
4. 10 Retailers Win 2014 Channel Innovation Awards
For the fourth year, Retail TouchPoints presented the Channel Innovation Awards, a program designed to honor retailers that are achieving cross-channel success in today's retail environment. The winners hail from a diverse range of retail segments, including apparel, toys, wine and home improvement products. A selection of this year's Channel Innovation Award winners include: bebe, B&H Photo, Clarks Footwear, Sears and Stage Stores.
5. Connecting Social Media And The Store
In 2014, 66% of retailers said they have a social strategy in place, up from 60% in 2013, according to Retail TouchPoints research. For example, Nordstrom encourages social engagement in the store by leveraging Pinterest to help shoppers find popular products. Cosmetics company 100% Pure promotes in-store events using a designated hashtag. To deploy social strategies effectively, retailers need to determine how they can accelerate and add value to the customer journey and encourage shoppers to discuss their experiences before, during and after the purchasing process.
6. Reinventing The Retail App For In-Store Success
Retailers are working to boost mobile engagement and encourage more consumers to use apps in-store. As many as 84% of smartphone shoppers use their phones while in a store, according to a recent Google survey report, but not as many are opting into apps. Some retailers are finding success by offering shoppers incentives to consumers who download and use an app.
7. Retail Execs Discuss The Present And Future Of Brick-And-Mortar At #NRF14
During the 2014 NRF Big Show in January, retail executives and thought leaders discussed their current strategies and future plans for making the brick-and-mortar experience more engaging for consumers. "We're trying to create this social connection that becomes part of their life and then when you do that that's where they gravitate to go to shop," said Rick Caruso, Founder and CEO of Caruso Affiliated. Joining Caruso for an educational session, Rebecca Minkoff, Blake Nordstrom and Candace Nelson offered examples of omnichannel strategies and innovations they have implemented in order to improve the store experience.
8. 6 Retailers Tap Inventory Solutions To Deliver Omnichannel Success
Complete inventory visibility enables retailers to optimize their product distribution processes and offer more order fulfillment and delivery options, such as buy online/pickup in-store. Supporting this point, 77% of retailers said they believe online visibility into their in-store inventory is "very valuable," according to Retail Systems Research. Retail executives from Ahold USA, Best Buy, David's Bridal, Design Within Reach, Henry's Camera, and Thule share insights into how they invested in inventory solutions to drive omnichannel success.
9. Retailers Seek Innovation In Personalization
As many as 86% of consumers and 96% of retailers say personalization has at least some impact on the purchasing decision, according to a study from Infosys. To reach shoppers successfully, retailers are seeking to improve personalization strategies by analyzing site search data, stocking relevant products, delivering personalized messages, conducting external events based on specific locations, and incorporating language personalization techniques.
10. Building Long-Term Customer Relationship With Social Engagement
Innovative retailers such as Alex and Ani, Duane Reade and Nordstrom are engaging with shoppers via social media throughout the purchase experience and beyond. For example, Alex and Ani taps local social representatives to personalize engagement and Duane Reade integrates social media, mobile and the store by promoting user-generated content.