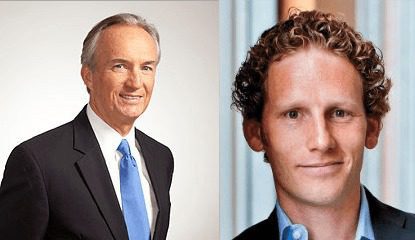 Customer retention, loyalty and brand perception are critical for success in the era of omnichannel retail.
During the 2014 ForeSee Summit, executives from more than 40 retail businesses converged to discuss tips and best practices for obtaining a 360-degree, holistic view of the customer — and how to leverage these insights to improve the overall brand experience.
During his keynote presentation, Don Peppers, founding partner of Peppers & Rogers Group, a management consulting firm, discussed how a majority of retailers today are focused solely on ROI. However, focusing on the "return-on-customer" (or ROC) is the only way to maximize the value of a customer base.
"The main difference is that — with ROI — retailers determine how much value they can create with the amount of money they invested," Peppers said. "With ROC, retailers try to figure out how much value they created for the customers they have."
To get the most value out of each customer, retailers need to earn customers' "extreme trust" by engaging them with "integrity, good intentions and competency," according to Peppers.
"If you are able to earn the trust of your customers, it will help your employees, channel partners, stakeholders and everyone else trust you more," Peppers said. "Trustability is not only going to make your company more profitable, but it will also turn your business into a better company."
During his session, Jonah Berger, author of Contagious: Why Things Catch On, explained that retailers need to leverage social influence to boost campaign effectiveness. He highlighted several tips — outlined in an acronym called STEPPS — to help retailers make campaigns more engaging and sharable.
These six STEPPS include:
Social Currency, or sharable information that customers would be willing to pass along to their connections;
Triggers, which help keep a product or service top-of-mind;
Emotion, which gives customers a more personalized experience with brands because their thoughts and feelings are taken into consideration;
Public, as in preparing content in a way so that it is easily shared across many different channels;
Practical Value, or make sure that content is relevant to the target audience; and
Stories, or portraying content in a way that tells the brand's story.
Customer centricity plays a key role in many of these steps. In fact, planning and crafting marketing campaigns with the customer in mind can have more impact than solely focusing on the brand's best interest.
"If the customer doesn't remember us, they will never end up buying from us," Berger said. "That's because something that is top-of-mind is also most likely at the tip of the tongue. And that leads to customers purchasing from your store."
How Disney Creates A Magical Omnichannel Experience
Omnichannel strategies was another popular topic at the event, and no one offered a better success story than Steve Fryer, Director of Guest Services at Disney Consumer Products. During his session, Fryer explained the history of the Disney Store and how the company responds to heightened expectations for a seamless experience across all channels.
"We learned from our guests that they expect Disney to be Disney no matter where they are shopping," Fryer said. "They wanted it all to be integrated, and we thought that would be really easy to do. We ended up being very wrong."
Disney learned that the omnichannel shoppers were the "best guests," spending approximately 24% more than single-channel customers. Omnichannel customers also spent 42% more while shopping in-store, according to Fryer. As a result, Disney has implemented an omnichannel experience that allows customers to buy merchandise online while they were in-store and have it shipped to their home. Shoppers also are now able to buy items online and return them in-store if they are not satisfied.
Groupon Gets Predictive To Meet Merchant, Customer Demands
Retailers are using predictive analytics to measure consumer behavior and offer more personalized experiences. For Groupon, two groups — merchants and the customers — had to be carefully monitored and analyzed so the company could improve satisfaction rates, attract new customers and engender brand loyalty.
"We have a very interesting business model," said Eric Rasmussen, VP of Market Research at Groupon. "We learned very early on that unhappy merchants leads to crappy service, which in turn leads to unhappy customers. So we internally measure the satisfaction levels of both groups, analyzing behaviors to help strengthen our connection with them."
Trust is a key role in overall company/merchant success at Groupon. The company also shares this data publically so partnering merchants feel that their best interests are Groupon's best interest.
Actionable insights found through consumer and merchant interaction helps Groupon uncover merchant relationship problems early, giving the company a better chance to resolve the issue, according to Rasmussen.
"We were able to go through our day-to-day business routine and ask ourselves 'what exactly would make the merchant unhappy,'" said Rasmussen. "The key to any successful relationship is the communication between the two partners, and the amount of preparation merchants can make from more communication leads to more satisfied merchants."
Other Lessons Learned
Some other notable sessions from the ForeSee Summit include:
Executives from Stubhub and Sears discussed how mobile has affected the shopping experience, and ways retailers can leverage location, time, context and social media to take their mobile strategies to the next level.
Jeffrey Daigle, Global Total Consumer Experience Manager at Crocs, shared lessons learned from the brand's international expansion. Specifically, Daigle noted how consumers from different countries also have different shopping expectations.
Mark Studness, Executive Director of Internet Sales & Marketing at Verizon Wireless, offered takeaways from the company's experience in becoming customer-centric. Of the variety of tips and best practices shared, Studness noted that retailers need to use customer data and interactions to enhance employee training programs. This helps ensure that the customer is the focal point of every discussion.