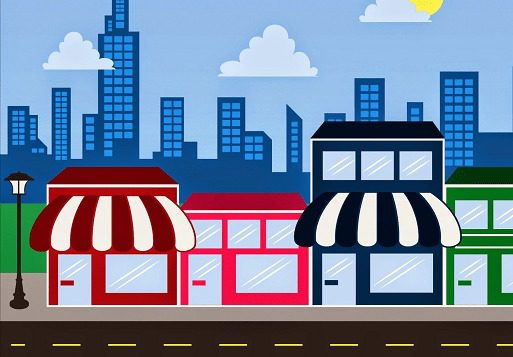 Following is Part 1 of the SMB report, which will outline the roles Black Friday and Small Business Saturday play for small retailers as well as the steps these merchants are taking to differentiate their products and services throughout the holiday season.
The holiday season is right around the corner, marking the busiest and most fruitful time of year for all retailers. In order to keep up with anticipated demand, 15 big-name brick-and-mortar retailers, including Kmart, Macy's, Sears, Target and Walmart, are opening their doors earlier than in years past. With the amount of publicity these actions can drive, coupled with the plethora of marketing campaigns these retailers implement leading up to the season, it is easy to see how these larger retailers can swipe attention away from small and mid-sized businesses (SMBs).
Like their much larger, more known counterparts, SMBs experience their highest selling periods during the holiday season. In fact, as many as 68% of consumers have indicated that they will shop at their local SMBs this holiday season, and they plan to spend 35% of their holiday budget at these shops, according to the 2014 Deloitte Annual Holiday Report. The majority of these consumers shop at local SMBs to support the local economy (62%), while 53% do so to find one-of-a-kind gifts they can't find anywhere else, the report stated.
With more channels and touch points to reach consumers, SMBs are more equipped to acquire customers and win sales during the holiday season. The emergence of Small Business Saturday, the implementation of new business strategies and the increasing impact of marketplaces such as Amazon and Etsy are helping SMBs thrive as they venture towards 2015.
Although Not A Priority For SMBs, Black Friday Can Still Play Key Role
Traditionally, Black Friday has been considered the shopping day to officially kick off the holiday season. While brand name brick-and-mortar stores throughout the U.S. expect their aisles to be swarmed with a sea of consumers, SMBs do not usually encounter the same level of traffic.
In fact, when asked about the impact of Black Friday on total holiday sales, 66% of SMBs deemed the shopping holiday as "Not at All Important" to "Somewhat Important," according to the 2014 Volusion Holiday Report.
"We do better on Small Business Saturday than Black Friday, because you're competing with big box retailers that are offering insane discounts," said Nicole Northway, Owner at One Strange Bird, a handmade goods merchant. "I like that there's a second day set aside particularly for independent and smaller retailers."
Although SMBs certainly have the option to heavily emphasize marketing and promotions for one day, it would benefit them to spread their resources throughout the entire season, especially if they have limited resources. In fact, Deloitte research expects shopping momentum to pick up in the latter part of the season, with up to 43% of consumers planning to do the majority of their shopping in December or later. However, that doesn't mean SMBs should disregard Black Friday completely.
"It would be detrimental for an SMB to ignore Black Friday," said Jason Woosley, VP of Product Development at Volusion, an e-Commerce and shopping cart solution provider. "I think they certainly have to have some kind of Black Friday or Cyber Monday promotion or event, or at least some sort of recognition of that so they can be seen as a participant in it."
Specialty culinary products retailer Urban Accents, for example, skipped any promotional activity on Black Friday for a few years before deciding to build a campaign in 2013. The campaign was wildly successful, and Black Friday became the retailer's top revenue day.
"For a few years, we just bowed out of Black Friday," said Jim Dygas, Chief Creative Officer at Urban Accents. "We decided that the market was too flooded with everyone else offering, for example, free TVs. Last year, we put out a 'Spicy is the New Black' campaign, offered percentage off and had some doorbusters. We modeled after traditional marketing techniques that the big guys are using, but we put a personal, creative spin on it and it still worked for us."
The Advent Of Small Business Saturday
Small Business Saturday has emerged in recent years as the official day where shoppers visit local merchants. American Express founded the day in 2010 as a means to encourage shoppers across the U.S. to support these businesses. The hype appears to have worked out well for SMBs so far, seeing as consumers spent $5.7 billion with independent merchants on Small Business Saturday in 2013, according to research from American Express and the National Federation of Independent Business.
This year, as part of Small Business Saturday, American Express has partnered with online marketplace Etsy to give online-only retailers the chance to sell their items in a physical location and give boutique shops the chance to diversify their assortment and create more brand awareness. With assistance from Etsy, participating retailers will host "trunk shows" showcasing an array of products.
"For a long time, it was hard to gain affection of any kind from press in Chicago since there's so much retail competition," Northway said in an interview with Retail TouchPoints. "It's a cool city that's supportive of handmade goods, so there's a lot of independent boutiques that stock these handmade products. For us to be handpicked by Etsy and AMEX, honestly, I am floored. It's definitely gotten me to get ready for the holidays quicker than usual."
Retailers participating in the trunk shows receive an "activation kit" that includes a $25 gift card to purchase supplies from Etsy sellers and two $25 American Express Shop Small Rewards Cards to assist with supply costs for the show. With these provisions in hand, smaller merchants have extra support to kick off the holiday season and potentially gain more publicity.
Differentiation Is Paramount
Because some SMBs offer more unique and rare items, their prices are generally more expensive than those found online or in big box retailers. To stand out to price-savvy consumers, SMBs are tasked to differentiate their company from the rest. This can materialize through a proprietary product line, new customer service methods or a distinct brand experience.
"It starts with merchandising," said Steve Power, President at e-Commerce solution provider Bigcommerce. "Smart merchants pick merchandising that is unique so they have a competitive advantage in the selection of the products and services compared to everyone else. Smart merchants are really focused around demand generation, and there are a lot of tools equipped to help them in SEO and social media. These merchants educate and align themselves with the right blogs and social channels, so they can be involved in the right conversations and in the right consideration set. When people search online for unique, differentiated and special gifts, these merchants are well-positioned against eBay, Amazon, Alibaba and other marketplaces."
Since Urban Accents offers spices as its flagship product, the retailer created an online quiz designed for customers to blend their own personalized spice. With this promotion, customers can build a spice that suits their individual tastes in a way that a normal selection of spices might not fulfill. Since implementing this strategy, Urban Accents has added a new revenue stream.
"Customers can fill out the quiz that asks what kind of food they like and who their favorite chefs are. It then sends out a recommendation for a customized spice," Dygas said in an interview with Retail TouchPoints. "There are two lines of copy where a customer can fill in what they want to name the spice. The spice then comes beautifully labeled in a little box with a hand stamp on it for $9.99. Things like that make it feel like we're not this big behemoth company, and that we're in fact based out of a 20-person office."
The lack of mass production may keep inventory a little thinner, but merchants can use that as a selling point to show that their products truly are exclusive and are not manufactured anywhere else.
While One Strange Bird serves as a storefront art center specializing in local artists' designed goods ranging from pottery, bath and body products and jewelry, the business prides itself on doubling as a space to hold art classes. Northway, an artist and painter herself, founded the company to enable local artists to make products in the on-site studio that can be sold in the store. The art classes are vital to the success of the company, as they actually serve as two thirds of the business' income, according to Northway.
"In meeting all these other awesome designers and makers, I thought it would be cool to have a place that is like Etsy in real time, as well as an art studio where I can work on my own projects and teach other people how to make stuff," Northway stated. "The great part is that shoppers can talk to the person making the product one-on-one. That direct contact is exciting, because the shopper has a relationship with the maker. They know that the money spent on the products is going towards fueling somebody's passion."
Taking Advantage Of Marketplaces, Particularly Overseas
While online marketplaces may be seen as a thorn in the side of big box retailers, SMBs can actually leverage them to their benefit. Aside from supplementing the trunk shows for retailers, Etsy is an example of a marketplace that features individual handmade and artistic goods that aren't mass-produced. Even further up the chain, mega-marketplaces such as Alibaba, Amazon and eBay grant expanded visibility to companies that otherwise wouldn't gather as much traction outside of their e-Commerce sites or small boutique stores.
"E-Commerce is growing faster than physical retail, but marketplaces are growing faster than e-Commerce," said Scott Galit, CEO of Payoneer. "For example, I usually think of Amazon as a store, but the reality is that there are more than two million third-party sellers on the Amazon platform."
Galit noted that while Amazon had an approximate 20% growth of year-over-year net sales in Q4 2013, the sales growth of third-party sellers over this same time period averaged between 40% and 50%.
Great Sky Gifts, a seller of new designer clothing and assorted offerings, conducts its retail business operations purely through an eBay store. To widen its reach as much as possible, owner Colleen Rast decided to take the company's business outside the U.S. Presently, Great Sky Gifts generates 25% of its revenue internationally, with the online store currently shipping products to 99 countries.
"Small businesses using eBay don't have to be experts on how to sell in Russia," said Wendy Jones, VP of Geographic Expansion and Cross Border Trade at eBay. "What they need to do is list their product and be open to selling internationally. We have programs that help them such as our Global Shipping program, and we translate the search queries. We're making their listing — even though it's more often than not in English — pop in search results, whether it be in a Portuguese search or a French search. We do the work so that consumers around the world can shop in the most relevant way possible. Most importantly, the seller in all that just has to offer great products that are well priced and deliver great service."
While eBay takes care of the logistics, Rast and the rest of the Great Sky Gifts team handle the company's major customer service tasks, which include converting any product measurements to the local metric system and assuring that the package arrives safely and in mint condition. For the holidays, the retailer sends out newsletters to customers informing them about company discounts or sales promotions.
"I would be crazy to lose that international market, so I make sure to focus on customer service," said Rast. "When the questions come in, I try to answer them as promptly as possible. Of course, there are some large time zone differences so I do check questions at night and first thing in the morning."
The advantages of housing a store on a marketplace can come down to both price and assortment as well, especially when selling to countries that have a scarcity of a certain object. As the holidays approach, international shoppers can access of vast selection of objects that they may not find at a local retailer, large or small. To boot, the abundance of these items in the marketplace typically results in cheaper prices.
"I hear one comment through and through from international customers, after they initially ask me if the item is authentic," Rast stated in an interview with Retail TouchPoints. "They say: 'I'm sorry I had to ask, but your prices are amazing. Everything is so expensive over here for those designer brands. My money goes so much further on eBay.' That's how we're able to send so much product overseas. One of my best customers says, 'What I pay for one sweater for my husband here in that designer brand, I can buy him four of them on eBay and still pay the shipping and import fees for less.'"
Rast also noted that the attachment to eBay gives the company an added credibility that might not exist for a growing SMB that just has its own e-Commerce site. In using eBay, or another major marketplace, both the consumer and the merchant have more confidence in the commerce experience. While Great Sky Gifts is an example of an SMB successfully expanding into foreign markets, eBay merchants across the board are gaining a degree of victory in that department. In fact, cross-border commerce represents 18% of eBay's gross merchandise value. As the holiday season grows closer, cross-border commerce will continue to grow in value, especially with international holidays being taken into account.
"If you're a seller in the U.S. and you want to participate in the holiday shopping season, that means you start around Black Friday through three or four days before Christmas," Jones said in an interview with Retail TouchPoints. "If you're an international seller in the U.S., you're able to significantly extend your holiday selling season, because in some markets like Russia, where there is massive scarcity of supply in the market, people start buying much sooner even though the holiday they celebrate is in early January. In China, the gift-giving season is really around Chinese New Year, and while the dates of that vary, this year it's in February."
While opening to these markets certainly takes effort and a fair bit of education, SMBs going out of their way to expand beyond U.S. soil have ample opportunities to compete more successfully with their larger counterparts.
"We're really seeing the globalization of this early holiday shopping season and we're seeing SMBs go international in very significant numbers," Galit said in an interview with Retail TouchPoints. "Now that small businesses can plug in and actually support customer activity in many places around the world, it's just a new way to drive incremental sales. When you think about it, now you can look around the world and realize the U.S. market isn't actually the biggest market to sell in, and now a company could have a way to sell their products in China. If you were a small business owner five or 10 years ago, how were you going to do that?"
Making The Most Out Of The Holiday Season
A variety of tools and services are poising SMBs for success, building a positive outlook for the upcoming holiday season. More than half (55.6%) of online exclusive SMBs are either "optimistic" or "very optimistic" that their 2014 holiday revenue will exceed last year's numbers, according to the 2014 Volusion Holiday report. Much of this optimism is driven by the fact that these online businesses will grow at an average rate of 9%.
"That speaks volumes and is a leading indicator of how much effort SMBs are going to put into actively merchandising," Woosley said. "This idea of brand impression, and being where your customer is, is not exclusive to enterprise retailers and is very much in the SMB wheelhouse. One way for these businesses to do that is to make sure that their internet presence is attractive and speaks to the brand on all the devices they expect customers to use, and even the ones they don't expect them to use. We've got so many different form factors now in terms of mobile phones, and you really do need to have a sense for what your customer experience is like on those form factors."
SMBs have the chance to create unique, personalized shopping experiences for their customers in a way that many big box retailers previously were unable to accomplish. Whether the company bases the majority of its operations on an e-Commerce site, in a brick-and-mortar location or on an online marketplace, the differentiating factors are all part of a value chain designed to allow customers to enjoy the path-to-purchase and encourage them to return in 2015.
"When people come to the store, give them a fantastic experience," Power of Bigcommerce said. "Make it fun, easy and stress free. When they want to transact, ensure that your shipping is efficient, cost effective and fast, so that people get rapid fulfillment of all the items they've ordered online.
Part 2 of the SMB report will appear in the December 2 newsletter.