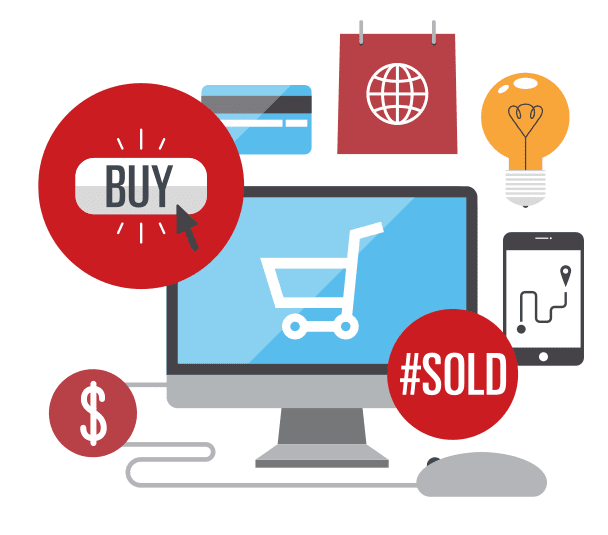 Social media has evolved into more than just another advertising channel for retailers to showcase their products.
In addition to solidifying their relationships with existing customers, retailers are increasingly using social media to attract new buyers. More than half (55%) of retail leaders have successfully expanded their customer base using social media, according to a report from Aberdeen Group.
Innovative retailers such as Belk, C. Wonder, Glam Grab and Threadless are incorporating social media into all aspects of the shopper's journey. These retailers have implemented new social media strategies to better understand their audience, form branded communities and — ultimately — boost sales.
READ FULL REPORT IN HTML5 OR PDF:
---
C. Wonder Uses inSparq To Gain Insight, Leverage Shopper Spontaneity
Shoppers have become more spontaneous, and social media has given retailers the ability to benefit from these behaviors online as well as in the store.
Women's apparel retailer C. Wonder specializes in creating an experience that transports women into a world of luxury and surprises. The retailer uses the Social Merchandising Suite from inSparq, a social merchandising platform, to create a fun and dynamic e-Commerce site that matches the in-store experience. Features such as the Trending Product Feed allows C. Wonder to analyze its audience's social conversations in order to provide relatable product recommendations.
Since implementing the Social Merchandising Suite, C. Wonder has seen a three-fold increase in social sharing and a four-fold increase in conversion rates for customers who visit the company's trending products page.
As with any new technology, certain drawbacks prevent retailers from implementing social in different parts of the company. Retailers often are unable to control what was said and shared about their brand, according to Veronika Sonsev, CEO of InSparq.
But "retailers now understand that it's much like in-store experiences — they can't control who walks through the door," said Sonsev in an interview with Retail TouchPoints. "Retailers now know to embrace customers no matter how they engage with the brand; and once it's done well, it pays huge dividends in terms of finding and retaining customers."
Glam Grab Bridges Social Media, e-Commerce Gap With Soldsie
In the early era of social media, many retailers tested the channel in different areas of their marketing strategies. Now retailers are not only using social media to engage customers, but also allow shoppers to complete transactions through social selling.
Online jewelry retailer Glam Grab currently is using Soldsie, a platform that allows retailers to sell products through Facebook and Instagram, to boost social engagement and sales. Using Soldsie, the brand holds weekly flash sales via Facebook, offering online shoppers the chance to bid on products and complete transactions.
Glam Grab has seen a 355% growth in sales since leveraging social selling. In addition, the company's Facebook page now has more than 30,000 likes compared to the 2,000 it had prior to implementing Soldsie.
"All social media sites are capable of effectively executing a social selling strategy," said Bennett of Soldsie. "Many social media sites have gotten a lot more visual, which is a major piece to successfully sell on social media."
On average, users of the Soldsie platform see a 70% conversion rate for shoppers who comment on social posts and claim an item, and more than half (60%) of the checkouts happen within 30 minutes after the claim, Bennett noted.
Belk Promotes 125th Anniversary Through Multichannel Campaigns
Department store chain Belk worked with HelloWorld, a multichannel, interactive promotions and loyalty solutions provider, to promote its 125th anniversary. The "125 Days of Prizes" campaign included web, mobile and social channels, where consumers were encouraged to participate in a sweepstakes for a chance to win one of 200,000 prizes during the 125-day event.
Belk saw a significant increase in mobile interactions, with 13% of registrants opting in to receive exclusive offers via text message. Social engagement also increased, with Pinterest followers doubling from 7,000 pre-launch to 15,000 post-campaign. More than 61,000 posts about the campaign were added to Facebook. Overall, the campaign saw a significant social lift, gathering 220,000 registrations for the sweepstakes — 80% of those opting in to receive additional information on future promotions.
"Mobile has made social media a form of real-time marketing," said Matt Wise, CEO of HelloWorld. "Retailers need to have the right message at the right time in order to get shoppers to engage and participate. When done correctly, however, the user-generated content created will make it much easier."
Threadless And Wanelo Focus On Social Communities
While social media was first used to help retailers deliver messages to their target audiences, it currently is allowing shoppers to have a voice on topics revolving around the brands and products they care the about most. Each social media site has a different audience for each retailer, but the collective feedback is invaluable, according to Kyle Geib, Marketing Coordinator at Threadless.
Threadless is an online retailer that uses the community to create new products and offerings for its shoppers. Artists are able to submit design ideas for various styles of men's and women's apparel, as well as iPhone cases and traditional art prints.
Threadless is "based around the artwork, and the brand is lucky that social media has gotten a lot more visual," Geib explained. "When images are posted through social media, they are performing far more efficiently when it comes to creating the right engagement with each particular audience."
In the last year, Threadless has had "hundreds upon hundreds" of social interactions through Twitter, Facebook, Tumblr, Instagram and other social channels, according to Geib. The online community submitted more than 32,000 designs throughout the year, and averaged approximately 34,000 votes per day on designs in order to select the products to be produced and sold.
"There's more to the web site than just T-shirts," Geib said. "We're not only sharing designs, but making sure that these artists get the promotion they deserve."
Another popular online community is Wanelo, which considers itself the "new digital mall." With more than 11 million members, Wanelo offers shoppers a chance to discover and buy products from more than 300,000 stores — all recommended from other members of the community.
The retail industry is evolving much like the news industry did, according to Rachel Youens, Social Commerce Evangelist at Wanelo.
"Anybody can run an e-Commerce site now, much like how anyone can run a blog," Youens said. "Social media isn't traditional anymore, so Wanelo gives users the ability to follow their favorite brands in a single location."
Of the 300,000 participating retailers, Nordstrom and ModCloth have seen great success using Wanelo in various social media campaigns. In one campaign, Nordstrom asked popular bloggers and Wanelo influencers to create stories on Wanelo with their favorite picks from a recently released Kate Moss collection. The stories would then be curated and reposted to spotlight key influencers and boost their credibility.
ModCloth held a similar campaign, asking bloggers to create stories on Wanelo around an eight-piece outfit. Stories — a great method for promoting new products and enhancing brand awareness — would then be re-shared, much like Nordstrom's campaign, in order to promote conversation and provide influencers in the community well-deserved exposure.
Social has become an integral part of retailers' marketing strategies. From providing valuable behavioral data to serving as a transactional platform, social media has the potential to play a positive role at every stage of the shopper's journey, and ultimately enable retailers to take their customer experience to the next level.