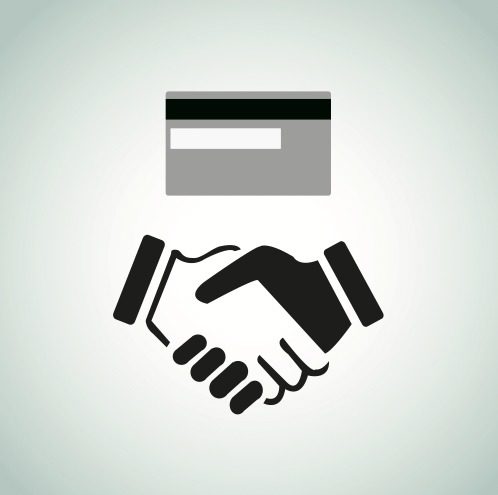 Consumers' overall engagement in traditional loyalty programs has declined consistently over the past four years and retailers are looking to refocus their loyalty initiatives to compete more effectively.
While total loyalty program subscriptions peaked at 2.65 billion in 2012, the overall percentage of active memberships slipped from 46% in 2010 to 44% in 2012, according to COLLOQUY research. The average U.S. household participates in 21.9 loyalty programs, but less than half, or only 9.5 of those memberships, are active, COLLOQUY reported.
In the past, points programs, discounts, punch cards and rewards played starring roles in loyalty initiatives. But industry experts are finding that these tactics no longer impact consumers' overall loyalty to a brand or retailer.
"Loyalty has a definition to it that is dated," said Andy O'Dell, Co-Founder and Chief Strategy Officer at Clutch, in an interview with Retail TouchPoints. "A lot of people consider loyalty a one-dimensional experience: I spend money and I get points or I buy a certain number of things and I get something for that."
Tiers and thresholds also have been a staple in programs. If consumers reach a specific spending threshold, they reach a new program tier or level. Although these formats are supposed to tout different types of offers, incentives and even exclusive events,
32% of consumers
do not know what tier they belong to in their favorite loyalty programs, according to another study from COLLOQUY.
The study verified that a gold, silver and bronze tiering system — which many retailers implement into their loyalty programs — creates more confusion for customers instead of improving their experiences.
Omnichannel Behaviors Shake Up Loyalty Program Demands
Consumers' desire for seamless, compelling and personalized brand experiences is driving the next generation of customer loyalty.
To keep pace, retailers "need to take a fresh look at loyalty, beyond the stale definition that we've used for ages," O'Dell said. "Focus instead on the level of involvement consumers have with the brand across channels. Ultimately, you need to deliver value to the consumer to earn and maintain their loyalty. If you only focus on transactions, you are missing a big opportunity to use your loyalty program as a way for consumers to establish an emotional connection with the brand."
In the early stages of the e-Commerce boom, retailers contemplated how they could efficiently extend their loyalty programs to the online environment. As consumers began to embrace mobile devices and social media, the loyalty mix became significantly more complex.
Rather than trying to reinvent loyalty strategies for each channel, retailers should consider their loyalty programs as a "central engagement hub" for consumers, noted Matt Wise, CEO of HelloWorld.
"Over the past few years, it has evolved from how do I engage my consumers in physical stores, to how do I engage them on the web site," Wise said. "Then when Facebook came along, retailers were asking: Should I have a Facebook page or a web site? At the end of the day, a loyalty program should be about creating a community for customers. That community and program can then extend across Facebook, Twitter, Pinterest and whatever channel becomes hot in consumers' worlds."
When retailers take an omnichannel approach to their loyalty programs "the overall marketing strategy becomes a lot easier," Wise said. "In fact, the entire concept of omnichannel becomes easier and more obvious to the entire organization."
How To Incorporate Personalization Into Fresh, New Loyalty Programs
Incorporating personalization into program messages, discounts and offers has become increasingly important as consumers hop between the store, web and mobile devices. Now more than ever, consumers want to be recognized, communicated with and rewarded based on their personal tastes and preferences. Most importantly, they want to receive exclusive, VIP access to the products and experiences they covet in exchange for their loyalty.
Customers' overall satisfaction with loyalty programs is 4.6-fold higher when they receive very relevant communications, according to the 2014 Bond Brand Loyalty report.
"Our 2013 study revealed a tight link between member satisfaction and the extent to which members deem loyalty communications as personally relevant," the report stated. "While most brands focus on the monetary value of their loyalty programs, many are missing a key element in engaging and retaining their members: delivering relevant and personalized program communications."
Bond Brand Loyalty confirmed that customized content can be just as important in generating satisfaction, retention and increased sales.
"Winning loyal customers comes down to being relevant to the individual shopper whenever and however they choose to interact with you," said Graeme Grant, President and COO of CQuotient. "Relevant messages build trust with the customer and keep that retailer top of mind for when the customer is ready to shop again."
However, a key challenge retailers may face during this process is connecting data across multiple sources to identify individual customers.
"With the emergence of the omnichannel consumer, it has become more difficult to recognize a specific customer across touch points," Grant noted. "Even five years ago, the rough approximation that 'a customer is a cookie' was good enough to cover your digital understanding of a consumer. But now consumers have many different devices and a single customer represents many different cookies and connecting that to offline interactions is harder than ever."
Retailers need to develop linking strategies and constantly update data coming in from multiple channels, Grant explained. Illustrating his point, Grant shared the following example: "Say you have extensive browse information from an un-identified cookie and suddenly, that cookie enters an email address. Now you can connect it to all the email opens you have seen from that email in the past. And as more information comes in you can connect the dots and further refine your understanding."
Crafting A Successful Loyalty Strategy
Winning and retaining customer loyalty in the new era of retail requires a mix of personalization, exclusivity and omnichannel engagement.
"Consumers know that by joining a loyalty program they are letting the retailer track them," noted Grant. "In exchange for this, consumers want something of value. The easy thing is to offer a discount but this is a trap and can quickly turn a loyalty program into a discount program that builds price sensitivity, not loyalty."
An optimal loyalty program should "make consumers feel like the retailer knows them and therefore can offer relevant services to them," Grant added. "Don't blast messages about dress sales when a shopper would rather know when a Hugo Boss shirt she had been browsing is now on clearance in her size."
While personalization should become a key focus for retailers, they also need to ensure the programs align with the overall brand image and experience, according to research from Bond Brand Loyalty.
The retailers that achieve brand cohesiveness in their loyalty programs will reap the benefits. Organizations that have brand-aligned programs have three-times more satisfied customers, according to the 2014 Loyalty Report from Bond Brand Loyalty.
Optimal rewards, incentives, messages and events can vary significantly depending on the target customer, product being sold and the overall brand image and story.
Although there is no silver-bullet solution, industry experts offered the following best practices for crafting a memorable and successful loyalty program:
Identify your goals: Retailers must pinpoint what they're trying to accomplish with their loyalty program, O'Dell advised: "You shouldn't have one just to check the box. It should be a strategic program designed to drive real business results."
Evaluate existing programs and strategies: Consider whether current tactics are successful or if they have fallen short, O'Dell said. "What has really resonated with your customers and what do they want to see more of from you?"
Understand customer expectations: Craft the program "based on what customers value when it comes to your brand," noted Ben Kaplan, CEO of CashStar. "Develop loyalty strategies around delivering that value to them again and again."
Break down internal silos: "Omnichannel inherently touches a number of channels that were once managed by completely separate departments," Grant said. "Retailers must join these once-segregated departments to present a single face to the consumer."
Find the right technology partners: "Find partners that can help you accomplish your goals and build upon what you already have," O'Dell said. "Or find a partner that can help you start from scratch, if that makes the most sense."
As new technology crops up, it will be valuable to have channel agnostic partners, Grant noted. "Retailers should work with technology providers that are forward-thinking and flexible so that as new shopping channels enter the ring, they are ready to include them in their omnichannel strategies."
Execute and listen: Once the new program is rolled out, listen to customers on an ongoing basis to see what they like and dislike, O'Dell shared. "Customers are the lifeblood of your organization and should play a key role in loyalty initiatives."
Revise and personalize: Continue to revise the loyalty program based on customer feedback. Then, incorporate more one-to-one messages and personalized offers. "Consumers demand to be treated as individuals," Grant said. "Retailers that don't offer loyalty programs and incentives tailored to their individual needs will be left for the competition."
---
Part 2 of the State Of Omnichannel Customer Loyalty feature will appear in the July 22 newsletter.