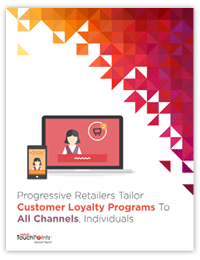 Traditionally, customer loyalty programs have been the backbone for retailers striving to attract new customers and boost retention rates. While consumers continue to join programs and pack more loyalty cards into their wallets (both physical and virtual), they now crave an experience that extends across channels and devices, and is more relevant to their unique wants and needs.
As of this year, U.S. consumers hold 3.3 billion memberships in customer loyalty programs, a 26% increase over memberships reported in 2013, according to the 2015 COLLOQUY Loyalty Census. While memberships are increasing, active participation in loyalty programs is declining, according to the report. The average American household is subscribed to 29 loyalty programs across retail, financial services and travel sectors, but is only active in 12.
Want to learn how retailers such as Kohl's and Haggen are addressing this dip in consumer engagement? Download the complete Omnichannel Customer Loyalty report by filling out the below form.
---