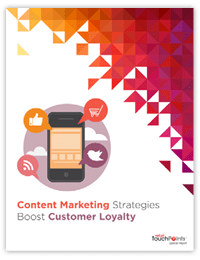 With more competition throughout the industry than ever before, retailers are identifying new opportunities to stand out from the crowd by turning to content marketing.
While content marketing is a practice that has primarily been used in the B2B space, merchants now see the e-Commerce site, social media and branded publications as outlets to provide consumers with compelling information that may lead to a purchase.
Retailers such as BeachMint, Pet360, Net-a-Porter and Gilt Groupe are implementing creative content marketing initiatives to engage consumers throughout the purchasing process and further build the consumer-retailer relationship.
Fill out the form below to download the complete, complimentary report.
---