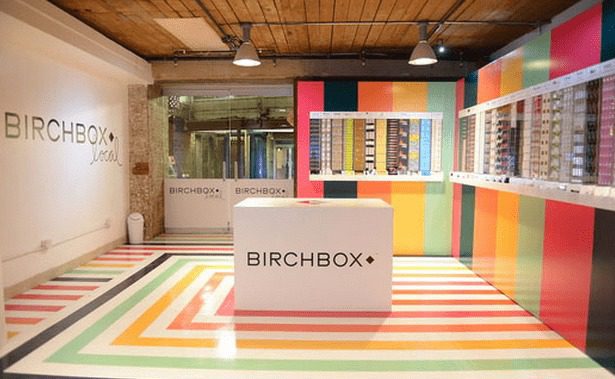 Pop-up stores have evolved into effective outlets for brands and retailers of all sizes and categories to generate excitement, drive awareness and even expand their businesses.
Some of the most buzzed about retailers today, such as Birchbox, Warby Parker and Bonobos, got their start in brick-and-mortar by opening pop-ups.
As more pop-ups are opened, more brands and retailers are willing to share their overall value and success. In fact, research from Storefront, an online marketplace for brands, artists and entrepreneurs to rent store space, confirms that for every dollar a company spends on pop-up rent, they can make seven more dollars on income.
"There's an application of pop-ups for just about anyone," said Tristan Pollock, Co-Founder and COO at Storefront, in an interview with Retail TouchPoints. "A lot of the stores we're seeing are centered on emerging or established brands looking to grow their businesses. They have done trade shows or trunk shows in the past, but now they're looking to get a stronger presence in a specific city."
Pop-up stores can help brands and retailers accomplish a variety goals, according to Melissa Gonzalez, a Pop-up Architect at The Lionesque Group. By opening a pop-up, merchants can:
Launch a new brand or product;
Test a new market;
Educate customers;
Be present at relevant events such as music and film festivals;
Bring customers deeper into the brand lifestyle; and
Flush out excess inventory.
Regardless of their purpose, pop-ups can help retailers put a more fun and creative spin on the traditional brick-and-mortar model.
"Although specific goals may vary, the overarching purpose of a pop-up shop is to provide a unique, memorable experience for the customer," noted Dax Dasilva, CEO of LightSpeed. "The rising popularity of pop-up shops shows a greater desire for a differentiated experience and rising competition among retailers to get noticed."
Small- and medium-sized businesses and online pure-plays especially can benefit from opening pop-up shops. Because pop-ups cost less money to open and manage than regular brick-and-mortar stores, emerging and growing enterprises can easily test new markets, engage customers and generate buzz without breaking the bank.
"You see smaller enterprises looking at pop-ups as a solution to integrating the online and brick-and-mortar worlds and generating demand," said Ben Pressley, Head of Worldwide Sales at Magento. "They want to engage consumers to improve the brand, but traditionally, the process of creating these omnichannel experiences would only be the domain of the high street, big brands."
But with more brands venturing into the pop-up space, how can retailers create a strategy that resonates consumers and drives bottom-line results? Retailers need to:
Determine overall goals for the pop-up;
Finalize a location and time of year;
Hire and train employees;
Generate buzz before, during and after the pop-up; and
Implement the right technology.
Identify Your Goals
Before retailers even consider where and when their pop-ups should open, they must first determine their overall goals.
"That is the first thing that needs to be addressed," Gonzalez said. "Retailers need to determine their brand promise and their customer targets because your brand promise to your customers impacts how you address your goals."
Objectives can differ based on the brand or product. While some retailers may want to open a pop-up to generate sales over the competitive holiday season, others may want to educate consumers about their brand or a new product line.
"For some brands, they simply want to expose their brand and maybe sell products," said Giovanni DeMeo, VP of Global Marketing and Analytics at Interactions. "For others, it's the exact opposite and they want to test a product and gather feedback from customers. Regardless, determining the objective is crucial to identifying and measuring success."
Beauty retailer Birchbox, for example, used pop-ups to better understand customer preferences and determine whether brick-and-mortar was an ideal fit for the business moving forward.
Over the past two years, Birchbox opened five pop-ups to "see what worked and to test our findings and insights gleaned online in an offline environment," said Katia Beauchamp, Co-Founder of Birchbox, in an interview with Retail TouchPoints. "We realized there was a huge advantage in having face-to-face interactions with our customers, and to be able to reach them through multiple points of entry."
After Birchbox brought its "try, learn, buy" model into the physical world, "we saw the value in bringing our brand to life and creating a store experience that captures the Birchbox retail experience," Beauchamp explained. "The most important thing was to bring our unique retail experience to an offline model — we did this via personalization, integration of technology, and our merchandising strategy."
Apparel and accessory retailer DASH Boutique, however, unveiled its Southampton pop-up to determine whether a seasonal pop-up was worth the investment, and what the overall execution process would be like in a short period of time.
"Opening a pop-up was new for all of us at DASH," said Dakota Jeane Hilton, Director of Retail for DASH Boutique. "The hardest part was finding a space that was in our budget that would still get us the attention we wanted. I had to fly out to Southampton and open up the store in 12 days, which was a crazy experience. Ultimately we did this because we wanted to see if we could. We wanted to see what was possible and what we could really accomplish. Now we know that if we do another pop-up, we have all the tools ready and we can execute very quickly."
Measuring sales is key to determining the overall value of a pop-up shop, but retailers also need to measure short-term and long-term results based on marketing, social engagement, foot traffic and overall peaks in store traffic and sales.
"It's not just about how much you're ringing at the register," Gonzalez said. "It's about understanding the metrics that determine the long-tail impact of a pop-up store and how you can apply lessons learned for future stores."
Selecting The Right Place At The Right Time
Retailers must determine the optimal cities to reach target customers, and should even consider prevalent events that may help boost traffic to locations.
The success of a pop-up shop can sometimes depend on opening a location at the right place at the right time.
"There are a lot of different events in a lot of cities, such as New York Fashion Week and South By Southwest," Pollock said. Merchants are using these events "as critical drivers of foot traffic. People are out and about and you can reach a very specific demographic if you're present in these cities at these times."
H&M used Coachella to create the ultimate pop-up experience. The fast-fashion retailer created an interactive storefront at the music festival to promote its "H&M Loves Music" line, which was curated by musicians and artists. The pop-up featured the new collection, complimentary hair and makeup services and a virtual runway, among other features.
The holiday season also has become a critical time for retailers to open quirky pop-up shops designed to spread cheer and create a fun, lively atmosphere.
Birchbox got shoppers in the holiday spirit in 2013 with its "Holiday Pop-In." The retailer featured some of its top-selling brands, such as Stila and Serge Normat, and also offered a variety of services such as makeup touch-ups, nail art and up-dos.
Because so many retailers are using the holidays as a linchpin for their pop-up strategies, merchants need to create a differentiated experience to stand out.
"There's a lot of noise during the holidays," Pollock said. "So there is some creative thought that needs to be done to make sure brands are telling the right story and are selecting the right locations. We've seen some brands partner with similar companies and open stores together and then they determine strategically where to place the store and find new ways to stand out."
Maintaining A Marketing Strategy
Consumers can learn about new pop-up shops simply by walking by a storefront. Yet establishing a compelling marketing strategy across a variety of channels is imperative to boosting interest and driving foot traffic.
For example, "use a hash tag throughout the pop-up's duration so you can track who's hearing and talking about it and engage with them further," Gonzalez said. "Create a calendar of events and campaigns so you have different points of buzz, whether it's VIP customer influence, bloggers, social media or other channels."
Gonzalez also recommends that retailers establish partnerships with complementary brands and hold unique events to encourage customers to keep talking about and visiting the shop.
"Make sure you're creating these events on a weekly basis so you're drawing new traffic," Gonzalez advised. "With our pop-up clients, we typically have different themed events throughout the month and make sure they vary."
Sole Society embraced partnerships as a way to build buzz and create fun, community-driven experiences for its summer pop-up
Although Sole Society provides women's shoes, handbags and accessories, the brand and eTailer wanted to create an experience that appealed to savvy women who also love to touch and feel products before they buy them, while also enjoying the perks of complimentary cocktails and hair services.
"Our customer seeks style and quality at a price she thinks offers her value," said Andrea Wasserman, CEO of Sole Society, in an interview with Retail TouchPoints. "She's happy shopping in many channels — online, at multi-brand stores, at singular-brand stores, full-price and off-price. She's on the go and busy with friends and/or family. But she'll carve out time for an experience that's fun and interactive and allows her to find fashion she loves at a price she can afford."
Sole Society partnered with Lionesque Group to open pop-up stores that brought the online brand to life, and created a "girlfriends' night out vibe," according to Wasserman. "Taking our brand offline in our own setting is brand new for us this summer. We're in the very early stages, just having popped up at a festival in June and twice in our headquarters in July. With the most recent two, the energy has been palpable. We want to continue providing an environment filled with fashion that spans categories and prices, friendly service and a reason to linger. It's not meant to be purely transactional."
Although driving sales wasn't the sole goal of the pop-up shop, more than 95% of people who visited the location "left with one or many shopping bags," Wasserman said. "The average items per order and bag size exceeded our expectations."
Integrating Technology Across All Channels
While planning and executing a pop-up, a retailer needs to consider how much, or how little, technology it would like to integrate into the experience. More importantly, it needs to think about how these technology touch points should integrate with other systems to get a comprehensive view of sales, foot traffic and inventory.
"Integration is a key challenge for many retailers," Gonzalez said. "I'm seeing more POS systems integrate with the back-end systems stores are using to eliminate this problem. A lot of POS systems are moving in a direction where they can integrate in-store and online channels."
DASH Boutique used the cloud-based POS solution from LightSpeed because store inventory from its other stores already was uploaded onto the system.
"A lot of the clothing we have in Southampton is in other stores," Hilton said. "It was an easier transition and everything was in the system already. We purchased some items specifically for the pop-up but all we had to do was just add another store to the system." DASH employees used two iPad Airs as their POS and clienteling tools for the pop-up store.
By selecting technology partners that can integrate pop-up inventory and sales with other channels, retailers will "be able to better understand how the pop-up impacted the business," Dasilva noted. Creating this streamlined, omnichannel experience also can empower retailers to save sales, or even encourage cross-sells and up sells.
For instance, if an item is on display but isn't available in a customer's size, an associate can tap into the system to order the product and have it shipped to the customer's store.
Retailers also can use interactive technology to create digital storefronts. TOMS, Rebecca Minkoff and Kate Spade Saturday are among the retailers using "Connected Glass" technology from eBay to marry the digital and physical worlds. Using large touch screens, shoppers can sift through inventory, add products to their digital shopping carts and complete transactions. While eBay and PayPal handle the payment process, the retailer manages order fulfillment and delivery.
These brands and retailers are "so pleased with the results they have seen and their ability to engage consumers," Pressley said. "The technological capabilities allow them to create seamless, positive experiences across all channels."
Will Popularity Fade?
Pop-up stores are cropping up on a national and even global scale. But that doesn't mean their overall draw and success will deplete.
"Pop-ups are merely the term of now," Pollock said. "Before that they were fairs, festivals and markets. Temporary retail experiences have always been around. Even though the pop-up space is huge it's going to continue to be redefined based on spaces, collaborations and technology, and will become a part of retailers' multichannel strategies."
Other sources, however, indicate that as the pop-up market becomes more saturated, retailers will have to focus more time, energy and financial resources on creating unique experiences.
"It will be more challenging to engage customers as more retailers create pop-up shops," Dasilva said. "Retailers will need to differentiate with great products and a unique experience in their pop-up shops, just as they would in their permanent location."
To see ongoing success with pop-ups, retailers need to think creatively and innovatively.
"The success we're seeing from pop-ups is so great that it's not trending down now," DeMeo noted. "But this model also is being utilized by very progressive and flexible retail outlets. These retailers are willing to take a risk, do things different and put themselves out there. I don't foresee any huge infiltration of this medium by the kind of stodgy non-progressive retailers. So for the foreseeable future, this is going to be a great way to engage directly with consumers and provide great value."