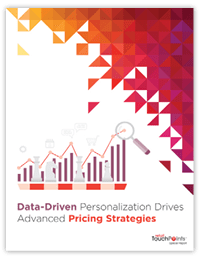 In the current omnichannel climate, retailers are working to create seamless experiences across all touch points. Simultaneously, retailers are focusing on developing more compelling and personalized assortments, offers and prices across all channels. Both initiatives will help retail organizations stand out against competitors, while satisfying today's demanding shoppers.
In fact, 55% of consumers would like to receive unique pricing, automatic discounts or pre-sales based on loyalty and purchase history, according to the Accenture report, titled: Optimizing Pricing And Promotions In A Digital World.
"Omnichannel customers are looking for relevant and compelling deals," according to the report."Companies that can offer personalized and dynamic pricing, at scale, have a competitive advantage in the marketplace."
Many retailers are keeping pace with shopper expectations by ensuring prices (45%) and promotions (43%) are consistent across all channels, according to research from Retail TouchPoints. The 2014 Store Operations Survey also indicated that more than half of retailers (51%) are customizing pricing and promotions based on shopper loyalty across channels. Another 18% of respondents said they plan to begin personalizing pricing and promotions in the future.
Fill out the form below to download the complete PDF report, titled: Omnichannel Pricing In A New Retail Era.
---