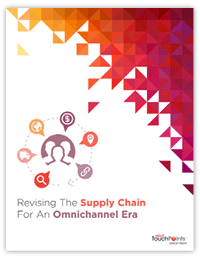 The U.S. e-Commerce market is growing significantly, reaching up to $294 billion by the end of 2014, or 9% of all retail sales nationwide, according to Forrester Research. But global projections are even more compelling: eMarketer recently reported that the international B2C e-Commerce market will reach up to $1.5 trillion this year, and $2.4 trillion by 2017.
While global e-Commerce expansion shows potential for U.S. retailers, brick-and-mortar growth also is a viable option. U.S. retailers have the potential to successfully expand into developing markets from South America to Southeast Asia and southern Africa, according to A.T. Kearney research. The 2014 Global Retail Development Index ranked Chile, China, Uruguay, United Arab Emirates and Brazil as the top five on the index. Other countries mentioned on the complete list include: Armenia, Kuwait, Turkey, Russia, Nigeria and India.
Download this report to learn about how retailers are taking action by revising their supply chain practices and onboarding new, forward-thinking team members to see success in the new era of retail!
---