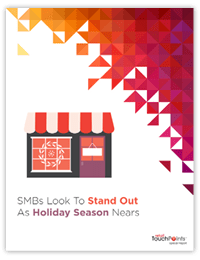 Leading up to the holiday season, SMBs are tasked to prepare their stores, associates and systems for the most hectic time of year. Most importantly, these merchants must ensure their customer data and payment systems remain secure.
Over the past year, the retail industry has been rocked by numerous data breaches, with major retailers such as Home Depot, Kmart, Michaels, Neiman Marcus, Sally Beauty Supply, Staples and Target, all falling victim to cybercriminals.

Although the big-box retailers make the headlines, merchants of all sizes are susceptible to breaches — especially those that still haven't updated their POS terminals to more secure, EMV-compliant hardware and software.
Fill out the form below to download the 2014 SMB Report to learn how small and mid-sized businesses can protect vital organizational and customer data from cybercriminals.
---