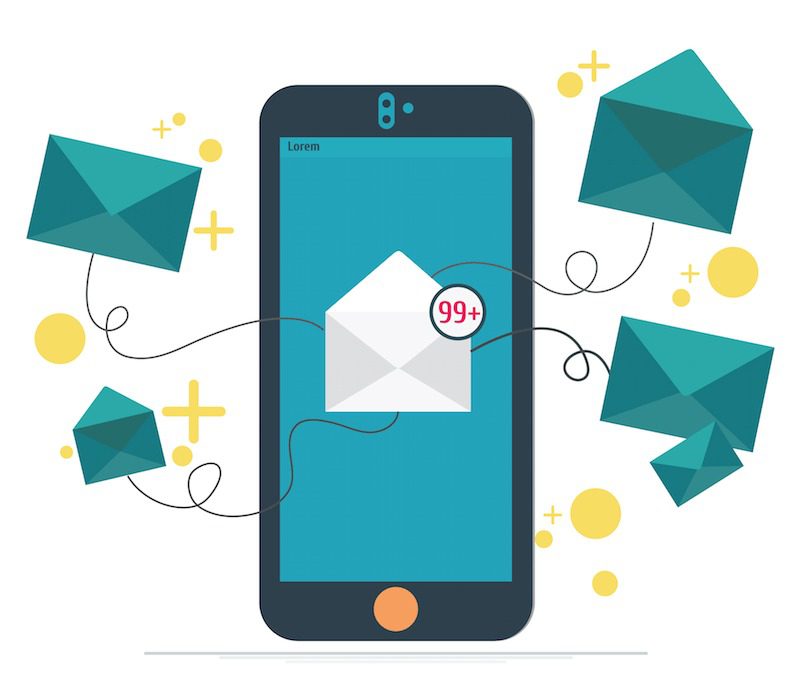 We're living in a more connected and technology-powered world. It is no surprise, then, that brands and retailers are increasing spend on digital marketing tactics and campaigns.
In fact, 38% of marketers plan to shift spending from traditional advertising to ads on digital channels, according to the 2015 State Of Marketing Survey from Salesforce.com. While mobile and social advertising have undoubtedly come into focus, email remains at the core of successful digital acquisition, retention and loyalty strategies.
Results from the Salesforce.com survey reaffirm the value of email: 73% of marketers agreed that email marketing is core to their business. However, with 182.9 billion emails sent and received per day worldwide, according to Radicati Group, it is increasingly challenging for brands and retailers to use the channel to drive shoppers to their e-Commerce sites.
Coupled with the sheer number of emails received, consumers also use multiple devices during the browsing and buying journey, which is forcing retailers to implement new marketing tools and best practices that drive engagement, conversions and overall brand loyalty.
"It's time for retailers to re-set and re-focus," said Jim Davidson, Head of Research at Bronto Software. "A lot of retailers feel overwhelmed with trying to keep pace with new technology trends, and it's difficult to figure out where to spend time and money."
Email is certainly not dead, but it's time for retailers to take a step back and reassess their strategies for engaging savvy and demanding shoppers. Of all the trends brewing in the industry, mobile will continue to have a profound impact on future campaigns and initiatives.
Mobile Raises Email Expectations
By 2016, there will be 2.16 billion smartphone users worldwide, according to eMarketer predictions. And with 91% of consumers using their smartphones to check email at least once a day, as noted by ExactTarget research, it is imperative that retailers refine their email design and messaging to scale with mobile screens of all sizes.
Currently, more than half of emails are opened on mobile devices and over 70% of email recipients say they will delete an email if it doesn't look good on their mobile device, noted Ryan Hofmann, Chief Brand Strategist at Listrak. As a result, it is "critically important to get mobile-optimized design right."
There are two core approaches to improve email designs for mobile devices — "mobile friendly" and responsive design, which automatically delivers emails formatted for the user's device.
Because many consumers will delete an email or unsubscribe to a program if messages are not visually appealing on mobile devices, "campaigns should be tested across several devices and operating systems to ensure they remain graphically rich and visually appealing to consumers," said Patrick Tripp, Senior Product Marketing Manager at Adobe Campaign.
Beyond simply scaling templates and images down for mobile devices, retailers also need to make core email design elements more mobile-friendly. For example, buttons should be large and content should be easy to navigate.
"Whether a mobile friendly or responsive design approach is used, emails should be simplified to only showcase the most important content — with fewer offers, larger icons and call-to-action buttons, larger images and fonts, and snappy copy," said Loren McDonald, VP of Industry Relations at Silverpop, an IBM Company.
The biggest mistake brands make is focusing too much time and energy on design changes, rather than rethinking their entire email strategy, according to McDonald. "Marketers need to better understand user context and focus on reducing friction to conversion in both their emails and web site or mobile app experience."
In fact, as the screen size decreases, retailers should even prioritize email content and refine their messaging to ensure content scales effectively. Take, for example, email subject lines: iPhones only provide space for 32 characters before a subject line is cut off, according to MarketingProfs. Additionally, exceeding 50 characters increases likelihood that messages will land in spam folders.
"Retailers must prioritize which content is included or excluded as the viewable area decreases," Davidson said. "Code also should be click- and tap-friendly. Maximizing clickable space and keeping sizable calls-to-action are excellent ways to ensure links are easily identifiable and functional regardless of the device being used to view the email."
IGIGI is one retailer focused on creating an improved email experience for mobile users. The plus-size fashion retailer sees 40% of visitors coming through mobile devices and has recently updated to a responsive site experience.
"We used to see our shoppers use their mobile device to just browse on the site and then buy on the desktop," noted Alex Brodsky, CEO of IGIGI. "But now, we're seeing a lot more people purchasing on their mobile devices."
Although IGIGI's email designs are "mobile friendly," Brodsky noted that the content isn't personalized for mobile users. As a result, the retailer is using AgilOne technology "to help us understand those consumers and better target them."
Addressing Mobile Click And Conversion Gaps
As smartphone adoption has increased, so have mobile email open rates. Although this trend has emerged organically throughout the past few years, there are some challenges retailers must address to see true ROI from their mobile email marketing efforts.
"There's a gap between click rates from mobile platforms and desktops," said Andrea Orvis, Head of CRM Channel Strategy at eBay Enterprise. "Clicks are much higher on desktops so we're trying to lift the mobile click rates to where desktops are."
Why is there such a significant gap between mobile and desktop clicks? "Because people are just more comfortable buying, engaging and purchasing a product on a device that allows them to truly see the product," Orvis said. "Zooming in on the fabric of a sweater is easier to do on a desktop. But we've seen retailers implement tactics to close that gap and push people to better engage on mobile devices."
For example, Rue La La delivers email campaigns and offers to consumers to help drive mobile app downloads and sales. With 60% of sales and 75% of traffic originating from its mobile site and app, the channel has become a "powerful and relevant medium due to the flash nature of our business," according to Murali Narayanaswamy, VP of Marketing and Strategy at Rue La La.
Because the Rue La La mobile site has some design limitations, the retailer uses email to encourage consumers to download the app and, as a result, have an optimal shopping experience, Narayanaswamy said. Rue La La also incorporates free shipping offers and credit campaigns to "get consumer attention earlier in the lifecycle."
Including a perk such as free shipping or a $25 credit in an introductory email is a strong call-to-action for consumers to download the app, Orvis noted. "The goal is to get consumers comfortable using the mobile app to purchase products. In addition to driving that adoption, providing a $25 credit provides a direct benefit to the customer."
If consumers download the mobile app after viewing and clicking on the email, Rue La La also can gain intelligence into the device a specific customer is using.
Moving forward, Rue La La plans to leverage that intelligence to provide different subject lines based on the device consumers are reading emails on.
"We want to essentially have consumers open an email," Narayanaswamy explained, "and have dynamic content delivered to them based on the device they're using."
But as consumers venture along the browsing and buying journey, how can retailers keep them engaged to garner long-term loyalty? Part 2 of the Future Of Email Marketing Feature will hone in on the role personalization will play in driving email acquisition, retention and loyalty efforts. Additionally, retail executives will hone in on how they leverage different content formats to educate and empower consumers.