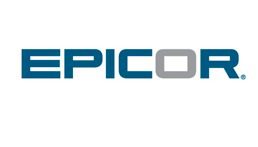 As technology continues to evolve, retailers are working to keep pace and meet the demands of today's savvy consumers. Developing software and platforms based around the best interests of the customer has become an effective method for aligning goals between brands, store employees and shoppers.
In the opening keynote for the annual Epicor Customer Conference — called Insights 2014 — Epicor executives discussed the need for adaptable technology in order to meet the customers' needs.
"Today, the number one area in the terms of priorities for IT and for the business is how to meet the rising expectations of customers," said Epicor CMO John Hiraoka during his presentation. "We, as a company, are evolving and raising our game. We are moving to empowering and providing services and solutions so that — whether you're the CMO or the CEO — you can improve the engagement that you have with your customers."
The customer has always been an important factor in business decisions, but technology and constant-connectivity have given shoppers the voice to share their experience with brands. In this "Age of the Customer," as referenced by Forrester Research, the business' ability to connect and communicate with its customers is imperative, according to Hiraoka.
Leading Retailers Share Insights
During the event, a number of retailers shared insights on their work with Epicor, including:
The Paper Store gave a crash-course lesson on how to move beyond standard KPIs and analyze data to find the hidden gems that will boost the bottom line.
PayPal educated attendees on the future of the mobile wallet, primarily focusing on how it's used today and how pairing other emerging technology — like beacons — can bring the customer experience to new levels.
Build-A-Bear and Grupo Axo discussed successful implementations of new solutions that replaced legacy systems and are helping the merchants promote further growth.
Under Armour Taps Mobile For Holiday Success
During a keynote session, Noel Goggin, Senior Vice President and General Manager of Epicor Retail Solutions, stated that retailers need to begin "moving the needle" when it comes to aligning company goals — and technology — in order to transform their business and promote growth.
In one example, Goggin explained Under Armour saw an impressive uplift in sales by equipping employees with mobile devices during last year's holiday season. Store associates were able to deliver an 11% higher average dollar spend per transaction thanks to customer assisted selling with mobile devices.
"If you're not doing anything with mobile today, I would be very worried if I were you," said Goggin. "If you haven't started thinking about implementing mobile into your business strategy, I'd say you should start thinking about it."
Software Update Features Microsoft Collaboration
During the event Epicor announced the Epicor ERP v.10 software.
The new software supports the latest version of the Microsoft SQL server, offering enhanced performance and scalability while also keeping the platform easy to use. The SQL support also reduces IT cost, and does not burden the IT team with complex actions and processes.
"Epicor has a lot of existing .NET technology, we want to make sure that we can reuse that," said Steve Guggenheimer, CVP and Chief Evangelist at Microsoft, during a keynote. "But also, how can take that forward and use that to take advantage of the new Windows 8 devices and new Windows phones out there — how do we get the most out of our existing investments, and move them forward. In ends up being a very logical conversation, and they are an aligned business application. It is a great expansion of that dialogue."
While the "Internet of Things" continues to grow in size, having a scalable solution that will grow alongside it will allow retailers to continue succeeding, according to Guggenheimer.
"The Internet of Things will continue to grow — it's an area where things will continue to move forward," said Guggenheimer. "But I wouldn't say it is 'brand new' and there are many opportunities where businesses can hop in on it today."