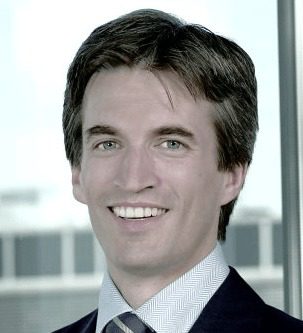 Kate Spade & Company, The Jones Group, DXL, DSW and Guess are among the elite brands partnering with eBay Enterprise to offer their customers more flexible order delivery options such as buy online, pickup in-store and ship-from-store.
These retailers are walking the line between the brick-and-mortar and online worlds, offering their customers more flexible and enjoyable brand experiences.
"Across its client portfolio, eBay Enterprise is seeing the significant impact of omnichannel solutions," said Tobias Hartmann, interim President for eBay Enterprise, in an interview with Retail TouchPoints. "Retailers are leveraging our solutions and seeing great results. To date, ship-from-store has saved eBay Enterprise clients the sale of nearly 10 million orders and more than $640 million in sales that would have otherwise been lost in 2013."
In the below Q&A exchange, Hartmann shares more insights around the state of omnichannel retailing.
Retail TouchPoints (RTP): How is the brick-and-mortar experience shifting or evolving in light of omnichannel demands?
Hartmann: Brick-and-mortar retailers are merging all of their sales and fulfillment channels to stay more connected with their customers. Their stores have become their strategic advantage over pure play e-Tailers because store assets (personnel and inventory) can be used to complement their online channels. They can offer a larger assortment in their online channels without necessarily stocking more merchandise in their warehouses, and they can use their store personnel and inventory to fulfill online orders at the same level of quality as their warehouses. From an operational standpoint, they are thinking more about consumer engagement and driving convenience — leveraging all assets collectively.
RTP: What challenges are retailers seeing while trying to create a seamless and compelling omnichannel experience?
Hartmann: Omnichannel execution requires fundamental shifts from both a cultural and operational standpoint to break down existing silos between stores and online channels. Traditionally, brick-and-mortar and e-Commerce business units are separate profit and loss centers with distinct executive oversight, channel-specific inventory, channel-focused buyers and merchandisers, disparate pricing and promotions, and much to the detriment of the bottom-line sales, no common consumer engagement strategy or view of the customer.
Culturally and organizationally, stores and e-Commerce compete with each other, minimizing the incentive for cross-channel collaboration. E-Commerce has accelerated the digital disruption: Mobile, omnichannel capabilities and payments are undergoing major shifts at an unprecedented pace. So retailers and brands need to respond to the paradigm shift. The e-Commerce-driven initiatives will dictate future rules of engagement and success, not the stores.
RTP: How can retailers overcome the internal challenges between stores and e-Commerce to show one brand identity?
Hartmann: It starts at the top. Executive management must lead and own the initiative. Ideally, within the organization there is an omnichannel executive "champion" and supporting team that are accountable for driving and managing the cultural, operational, and technology changes. It is the responsibility of the "champion" to define long-term success and the steps to get there.
This is not a one-time shot. This message needs to be continuously reinforced. The "champion" should build a team of cross-department omnichannel mentors to help educate the company and keep everyone focused on the common goal. By nature, people resist change. By taking the time to explain goals, execution strategy, business upsides, and even the pain factors, employees will be much more willing to jump onboard rather than overboard.
All businesses and departments within the enterprise must have skin in the game through compensation and incentives. If the plan succeeds, they succeed. Provide stores and e-Commerce personnel with tools and training to make the cross-channel transition smooth. Set up processes for inter-department communication. Communication is critical. Consistently and continuously share both good and bad news, such as channel performance, improvements in inventory turns, reduction in out-of-stocks, order backlogs, under-performing stores, and the statistical intersection of online and in-store sales to reiterate the successes and challenges of cross-channel collaboration.
RTP: How does eBay Enterprise help retailers improve store operations and the overall brand experience?
Hartmann: It's really about driving brand loyalty and that means not disappointing the customer with out-of-stock situations. Our store-based fulfillment solutions — ship-from-store, in-store pickup and ship-to-store — help drive customer loyalty.
Ship-from-store makes store inventory available for sale online and enables stores to transparently fulfill online orders. It minimizes out-of-stock situations and simplifies the fulfillment process in-store. Plus, it uses intelligent routing logic to get the order to the customer in the least expensive and fastest possible scenario (e.g., shipping the order from the store closest to the customer).
In-store pickup is really about providing convenience to the consumer. Let them shop and buy online but pickup the order from the location of their choice. This means customers gets their orders faster — in many cases, the same day — and they don't incur shipping charges.
Ship-to-store provides similar benefits to in-store pickup, with the main difference being the merchandise is actually being shipped to the location of choice from a warehouse or dropship supplier, rather than the merchandise being picked from store inventory. We also have an option for same day delivery through our Shutl offering.
RTP: What retail trends are on the horizon for 2014?
Hartmann: Order Management Systems will take on greater importance as the need for front-end and back-end systems to communicate and share information increases. Modularity will become a primary focus, enabling retailers to quickly deploy new technology in logical and manageable steps without large disruptions to the business.