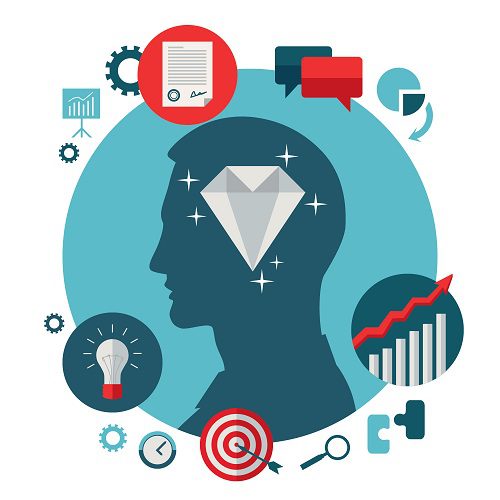 Competition in the retail industry is increasing at a rapid rate, with the customer now in more control of the buyer-seller relationship. Because of this more competitive landscape, retailers need every edge they can get in understanding their own business' strengths and weaknesses.
Retailers such as Coach, Diamond Candles, Groupe Dynamite, Oberweis Dairy are taking the initiative by implementing Business Intelligence (BI) solutions that are designed to help businesses make sense of information resulting from different processes throughout the company. The more information retailers can collect, analyze and understand about various areas of their organization, the easier it is for team members — from the C-level to the store associate — to make proper business decisions and achieve the goals they have in place.
What Is BI, And Why Is It Necessary In Retail?
The Gartner IT glossary defines BI as an "umbrella term that includes the applications, infrastructure and tools and best practices that enable access to and analysis of information to improve and optimize decisions and performance."
Retailers look to BI software to analyze raw data in various areas, including in-store management, merchandising, supply chain operations, employee retention and recruitment, customer support and the e-Commerce site. In some instances, retailers use numerous BI technologies at once to empower employees to understand the excessive amount of data that flows through each process.
"There is an increasing number of ways to pull data, so it's an ongoing process of how we can get the data we want, access it and put it to good use," said Justin Winter, CEO and Co-Founder of Diamond Candles. "The end goal for us is to get out of the way of the data as much as possible, so we're not just looking retroactively at what has happened, but also at how we can use Big Data and predictive analytics in real time. We're just nurturing the approach that the market technology is lending us in optimizing towards a particular goal."
Implementing these solutions allows retailers to set goals and gather performance metrics that can potentially help them reduce costs, increase revenue and/or increase their customer base.
Not only do these solutions accentuate positives, but they also highlight pain points within the retail business. While merchants typically can have a basic understanding of what areas of the business may be struggling, having data in hand enables them to acknowledge exactly what needs to be fixed. Monitoring these metrics can be the difference between a net profit and a net loss.
"The amount of analysis we do now is 100 times more than what we did before implementing BI," said Bruce Bedford, VP of Marketing at Oberweis Dairy. "I would guess that we have 50 different reports that get produced on a daily basis in an automated fashion. We're not just showing data, we're showing models in conjunction with data. For example, it's important for us to know if a good day of ice cream sales is related to a marketing program that we recently initiated, or if it's something that can simply be attributed to a 10-degree increase in the temperature outside. We care about those factors because we're all trying to evaluate the effectiveness of our marketing spend."
In producing these automated reports, retailers can save time and manpower, allowing employees to focus on more pressing issues. Instead of allocating specific employees to manually operate specific data mining tasks, merchants can input tasks for the solution to perform, and then access the resulting information all at once within a single portal.
"In retail, it's important to be able to look at granular levels, whether that's by transactions within stores, across product lines or being able to quickly aggregate that data day-by-day," said Danielle Schmelkin, VP of Business Intelligence and Customer Engagement Solutions at Coach. "Frankly, having a toolset with some of these functionalities built in prevents us from having to analyze these factors manually. Our ability to actually build some of that intelligence into the solution, as opposed to having each of our users recreate that every time, was certainly a big win for us."
BI solutions are expected to be a top investment for CIOs across all industries through 2017, according to Gartner. In fact, the consulting firm predicts that the majority of BI vendors will make data discovery their prime platform offering, alluding to a shift from reporting-centric to analysis-centric.
BI Harbors Long-Term Excitement, But Big Data Analysis Has Room For Improvement
With such an enormous amount of data coming from a variety of sources, retailers have a bigger pool of information to analyze than ever before. Global spending on Big Data-related expenses, including salaries, professional services, technology services, hardware and software, exceeded $31 billion in 2013 and is expected to reach $114 billion by 2018, according to research from ABI.
This increase in spending is driven by the expectation that modern BI solutions will help retailers gain greater revenue in the long run. As a whole, retailers stand to gain an additional $94 billion from the "data dividend" by 2018, according to a report from Microsoft and IDC. The report asserts that retailers investing in this technology could potentially see a 60% greater return on their data assets over businesses that don't.
"There's a big chance for a retailer to make the most of the variety of data out there," said Tracy Issel, General Manager of Worldwide Retail, Consumer Goods, Hospitality and Travel at Microsoft. "Retailers used to exclusively deal with proprietary data to make predictions of what customers wanted out of the store experience. Because of the availability of these solutions and the democratization of data today, they have a competitive advantage to leverage this data by identifying data silos and creating micro-segmentations among specific demographics."
However, among many companies, confusion surrounding Big Data has inhibited spending on BI and analytics software in the short term. Big Data spending is expected to be constrained to single-digit growth until 2016, according to Gartner.
"Many mainstream companies felt uncomfortable last year, believing that they didn't have the talent to work with Big Data," said Roy Schulte, VP and Distinguished Analyst at Gartner. "They felt that the tools were very immature, so even though everyone thought Big Data had a lot of potential, the uptake of Big Data was actually proceeding fairly slowly. There were a lot of companies that were planning on doing it and dipping their toes in the water, but they actually weren't spending much money on that. However, we think that phase is temporary because the tools have been getting better quickly, experience with them is growing and people are getting more sophisticated." However, Schulte predicts that the market will "accelerate very rapidly" in 2016.
Because many retailers are hesitant to test and deploy BI tools, they are unable to reap the benefits of Big Data. More than two thirds of retail CIOs (68%), for example, indicate that they collect a lot of data but fail to consistently maximize its value, according to a study from TCS.
A common challenge for many organizations is deciphering structured and unstructured data, and gleaning insights from each.
Structured data is a better fit to be analyzed through a traditional BI solution since the data is easily stored in a fixed database. This type of data includes credit card information, GPS data, sale location and product information. Unstructured data represents the growing majority of data that isn't organized in a pre-defined manner, such as audio files, text files, videos and images. This data can be examined more easily through specific Big Data analytics solutions such as an open source Hadoop cluster.
While one technology isn't necessarily "better" than the other, retailers need to look at both ends of the spectrum if they want to extract the most value from their data, according to Khalid Khan, a partner with the Analytics Practice at A.T. Kearney.
"Traditionally, the way retailers have analyzed structured data is to put it into an enterprise data warehouse, build the linkages and then throw the analytical tools on top of that — like an online analytical processing tool or a visualization tool— that allows them to look at that data by geography, market, consumer segment and promotional activity," Khan said. "That's what they've called business intelligence. Retailers are starting to recognize that there's a lot more data out there beyond just this POS information and syndicated data. There's a lot more social media chatter out there that comes in a much more unstructured format. There's a lot more context that's embedded in the text itself, and unless you have different analytical tools, you can't mine insights from it."
The Move To The Cloud
Retailers examining their analytics strategies also have to decide whether a cloud-based solution or an on-premise solution would be a better fit to handle their BI needs.
In recent years, cloud-based solutions have become a favorite for businesses across industries, as companies can keep all information in a central hub that can be accessed from any computer. Cloud computing costs are cheaper upfront since companies pay via a subscription instead of purchasing a physical server. In fact, 54% of professionals involved with the selection or implementation of BI software say they would choose a cloud-based BI solution over an on-premise solution, according to a survey from Birst and Dimensional Research. This preference significantly differed from those who would implement an on-premise solution (14%) first.
"Everything we use is in the cloud," said Winter of Diamond Candles. "I know from my mindset, as an online fragrance retailer, our employees have to use a lot of technology. Of the rapidly emerging brands set primarily online, I'm not aware of anyone earning under $50 million a year who isn't primarily in the cloud."
Cloud-based BI solutions are estimated to grow from $0.75 billion in 2013 to $2.94 billion by 2018, according to the Sector Report on Business Intelligence from Redwood Capital.
Hybrid solutions are also an option for retailers that still look to keep some of their data on-premises, while still reaping the benefits cloud-based services can offer.
"Generally, when talking with retailers, what we see is that the existing data they have, they want to keep on premise," said ShiSh Shridhar, Retail Industry Solutions Director at Microsoft. "This is generally the structured, proprietary data that they have already allocated data center resources for. Retailers are increasingly augmenting this proprietary data with public and purchased data. In addition, the in-store sensors and other IoT devices are generating data at a rapid pace. Retailers are using cloud resources for storing these new data sources and combining them with on-premises data."
Making The Right Decision For The Business
Retailers that haven't firmly integrated a BI solution into their long-term strategy have a lot of decisions to make. Those looking to reap the benefits have to ruminate whether a solution is worth it for them in the first place and decide what questions they are looking to answer by implementing the solution. Before going head-first into these decisions, retailers need to have an extensive understanding of the kind of data they are dealing with and whether they want to host their data online or offline.
"You have companies that have bought into the concept and potential of Big Data," Khan said. "Retailers need to evaluate where they are in the overall maturity curve as it relates to how they currently use data to make decisions. If the organization doesn't have the basic infrastructure to do BI reporting — whether it's gathering data on consumers or integrating loyalty program data — chasing this dream of pulling everything together won't actually create value for them as an organization."
The next installment of this special report will explore examples of retailers leveraging BI solutions for mobile reporting and analysis, customer retention, merchandising and storewide visibility. The installment also will include technology implementation, as well as how the BI market will expand and evolve in the near future.
Part 2 of the Business Intelligence feature will appear in the November 11 newsletter.