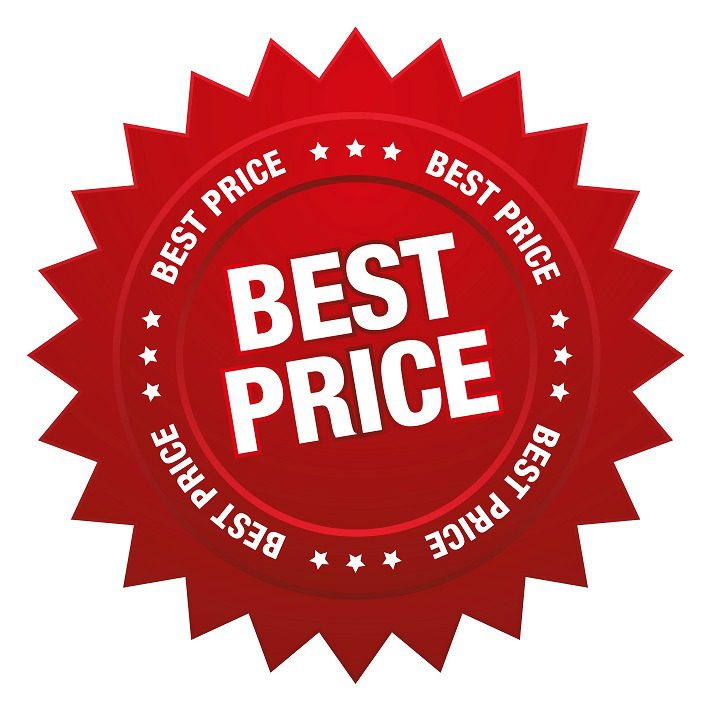 At the height of the Great Recession in 2008, consumers became more price-conscious, focusing first and foremost on getting the most value for their dollar.
Despite a more positive economic outlook today, shoppers are still looking for the best deal. Retail Systems Research (RSR) confirmed this point in a 2014 survey of more than 5,000 U.S. consumers: Many consumers (41%) just enjoy the thrill of finding the best deals.
New digital tools and resources available online and via mobile devices are magnifying price transparency across all channels. Although this transparency undoubtedly is helpful for savvy shoppers, it has created an increasingly competitive landscape for retailers of all sizes.
"Consumers can now compare prices very easily using web sites and apps, without spending too much additional time or effort in researching prices," said Jonathan Marek, SVP of Applied Predictive Technologies. "This has put a lot of power into the consumer's hands, and has put pressure on brick-and-mortar stores, as customers can compare prices through their phones while in the store."
Over the past few years, retailers have relied on price-matching policies to keep pace. But now, more organizations are looking for more sophisticated pricing strategies.
"Competition is being driven by increased visibility of prices, even of localized prices, and online prices becoming de facto standard prices of like items which more and more retailers will match in stores," said Greg Girard, Program Manager of Merchandising Strategies at IDC Retail Insights. "What's different now is that retailers are tooling up to have visibility of prices their competitors are charging, and with better analytics they're getting smarter about which prices to match, go below or stay above."
Retailers also are advancing their strategies to align with the different phases of the browsing and consideration journey.
"This customer journey spurs questions such as, what items and prices should I highlight in my advertising so that I can drive traffic to my store?" Marek noted. "Also, what can I do when the consumer is in the store and starts price comparison? How do I win against 'showrooming' and prevent consumers from walking out? And, finally, how do I prevent consumers from developing purchase patterns that destroy margin on subsequent purchases? It is no longer about setting the right price, but creating the right set of strategies for every step in the customer's purchasing journey."
But does that mean retailers are pulling away from reactive strategies, such as price-matching policies? What tips or best practices can retailers implement to align their pricing strategies with the needs of omnichannel shoppers?
Are The Days Of Price-Matching Over?
Within the last two years, the retail industry saw big-name retailers, such as Target, Toys "R" Us and Walmart, use price-matching to their advantage — especially during the competitive holiday season.
The bottom-line results of price-matching are mixed, but many retailers have taken cues from their peers by allowing store personnel to match competitor prices, according to research from Retail TouchPoints. In the 2014 Omnichannel Survey, 26% of retail executives said they empowered store associates to match prices in all instances. Approximately one-third (32%) of respondents said they would allow price- matching in some instances.
Retailers that see the most return on their price-matching strategies are the ones that align those strategies with their core brand propositions and value-added services.
"We see a few different strategies emerge with best-practice retailers aligning their price-matching strategies to their brand proposition," Girard explained. For example, Nordstrom incorporates price-matching as part of its overall service-oriented approach. Walmart takes another approach by using price-matching as a 'backdoor loyalty driver.'"
With its Savings Catcher app, Walmart integrates price-matching into the mobile app experience. Shoppers scan a receipt barcode into the app, and the app identifies whether any local retailers are promoting items for a lower price. Should a competing retailer have items at a lower price, consumers receive the difference as a shopping credit. Walmart doubles these credits if customers redeem them to American Express Bluebird cards.
This strategy, according to Girard, "reinforces brand position, draws shoppers to its new credit card and spurs use of its mobile app."
However, relying on price-matching alone is a dangerous play, according to Arie Shpanya, CEO of Wiser. "Price-matching can make sense when done strategically and in the right circumstances. However, it's important to keep in mind that consumers are not always just price-driven; they're value-driven, as well."
Price-matching also forces retailers to be more reactive than proactive, which leaves competitors in control.
"Many retailers have taken the approach of matching the lowest price, which is a dangerous strategy unless you are large enough to have significant volume and cost advantages," explained Kathy Beck, Senior Director of Product Marketing at Revionics. "It's critical for retailers to get back to basics and know exactly which shopper segments and competitors they are targeting, how they want to position against their competitors, and what combination of product, price, promotion and place will create the value proposition that earns the loyalty of their target omnichannel shopper."
Moving forward, retailers need to ramp up their pricing strategies by taking a more data-driven approach that allows them to personalize prices and offers to specific customers.
The Rise Of Dynamic Pricing And Product Intelligence
Dynamic pricing uses automation to help retailers increase their price responsiveness, allowing them to keep up with market shifts in near real time, according Wiser's Shpanya. Retailers also can react more swiftly to supply and demand, consumer behaviors and other market conditions.
"It's not just about having the lowest price," Shpanya noted. "Pricing is multi-faceted. Dynamic pricing can take into account complex variables such time of day, demand, price elasticity, competitor prices and more."
Amazon is one of the primary retailers that leverage dynamic pricing to exceed competitors and drive online sales. The eTailer changes prices up to 2.5 million times per day, or every 10 minutes.
During the 2014 holiday season, Amazon and Sears were most aggressive with their dynamic pricing strategies, changing prices on as much as 20% of their assortment at least once a day, according to research from 360pi.
With a successful dynamic pricing strategy, retailers have access to a wealth of data to help them understand a myriad of factors, including consumer spending patterns and the overall competitive landscape. This can then help retailers improve merchandising and assortment decisions across channels.
For example, Guitar Center fine-tuned its pricing and assortment strategies with help from 360pi. Previously, the musical instrument retailer was unable to keep pace with increased competition, which hindered its assortment and pricing decisions.
Operating in an omnichannel environment, Guitar Center required greater accuracy in its competitive price intelligence data. Tools from 360pi allow Guitar Center to monitor the performance of thousands of SKUs, identify underperforming products and plan pricing and assortment to achieve optimal margins and market share. Guitar Center also uses 360pi to monitor competitor prices and trends in real time.
"Confidence and accuracy are both huge," said Aaron Kyllingmark, Senior Manager of Pricing Strategy at Guitar Center. "360pi gives us that visibility now."
A Jumping Off Point For Better Promotional Strategies
To maximize the value of dynamic pricing, retailers should think beyond simply tracking and matching competitors.
"Dynamically changing prices to match competition is not sustainable," said Mihir Kittur, Co-founder and Chief Innovation Officer at Ugam. "Deploying Big Data to better understand shopper intent and dynamically responding to that with a relevant 'offer' has tremendous sustainable opportunity for retailers.
Through 2015, dynamic pricing is going to become more mainstream and pushed to the forefront with the rise of product intelligence, according to Girard.
Product intelligence collects, aggregates and analyzes data about the products a retailer and its competitors sell across channels to drive pricing, merchandising, marketing and product development decisions. Girard notes that by the end of 2016, product intelligence will inform 90% of pricing decisions made by the top 10 e-Commerce retailers.
Providing timely, relevant insight into market conditions, competitors' strategies and tactics, and consumer behavior and sentiment, product intelligence "opens up pricing to Big Data and advanced analytics," Girard said. "More than 50% of retailers with Big Data and analytics programs are directing their efforts at pricing and competitive intelligence."
The Vitamin Shoppe is one retailer focused on refining pricing strategies based on shopper preferences and omnichannel behaviors.
To keep pace with shifting demands and trends, the Vitamin Shoppe relies on Revionics, which allows the retailer to "quickly adapt our pricing strategies to respond to this environment," said Michael Martin, Director of Competitive Intelligence at the Vitamin Shoppe. "Online competitors are different than brick-and mortar-competitors, Revionics helps us manage both."
The Vitamin Shoppe initially partnered with Revionics in 2011 to implement the Price Optimization solution. "We wanted to undertake a more strategic, data-driven approach to pricing strategies and tactics," Martin said in an interview with Retail TouchPoints. "Prior to working with Revionics, much of what we did was manual and we lost opportunities that the Revionics tool has helped us uncover."
Now the Vitamin Shoppe has access to integrate internal and external data, including competitive data, business rules and operational constraints, as well as strategic and financial objectives. As a result, the retailer can adapt pricing strategies and tactics based on shopper and competitor behavior.
Due to the success of the investment, the Vitamin Shoppe recently signed a multi-year renewal of its price optimization agreement with Revionics. The new agreement continues the Vitamin Shoppe's work on optimizing its pricing structure.
A More Omnichannel, Shopper-Centric Approach
As retailers focus more on refining and optimizing their pricing strategies, ensuring omnichannel consistency will become table stakes across the entire industry.
Currently, 42% of U.S. consumers think retailers are offering different prices online and offline, according to research from Displaydata. Moreover, 72% of these consumers have left a store without completing a purchase because they think the prices are too high.
"As a result of the pervasiveness of smartphones, our data also shows U.S. shoppers now claim to actively showroom for better prices while in the store," said David Hilton, Director of Marketing and Product Management at Displaydata. "It seems clear that retail stores need to adopt new digital technologies to better align their in-store prices and promotions with online offerings."
Digital platforms, such as electronic shelf label solutions, allow retailers to better align pricing between the store and e-Commerce site in real time, which helps increase consumer confidence. These technologies also allow retailers to update their product pricing more frequently, as well as test and roll out promotions and sales more seamlessly.
"While Amazon can change up to 2.5 million prices per day, mass market brick-and-mortar retailers like Best Buy and Walmart are only able to make around 50,000 changes per month," Hilton said. "Indeed, while 46.7% of store retailers update their prices once per week, over 53% want to make price changes daily or in real time."
To make omnichannel pricing strategies more relevant and meaningful, retailers also should tailor offers and promotions to individual shoppers.
"The true objective of omnichannel pricing is to offer the same shopper the same price across channels, not to offer the same price to all shoppers across all channels," said Jenn Markey, VP of Marketing for 360pi. "We expect to see more personalized offers and promotions in 2015 that will increasingly blur where the shopper converts — at home, in-store and on their mobile devices."
The execution of a more customer-centric approach to pricing hinges on a retailers' ability to leverage analytics and create a 360-degree view of customers and their preferences.
"In an information-transparent and shopper-empowered world, pricing will remain important, but will be one variable," Kittur said. "Winning retailers recognize that sustainable success lies in using analytics to uncover what customers want and being able to shape and respond to those needs using a multitude of levers like better service, free shipping and delivery — and not price alone."