More than half (53%) of consumers rate quality as the most important factor when considering a purchase, compared to 38% for price. Shoppers' desire for higher value rather than a lower price may be draining discounts of their power to motivate a sale.
From March to December 2017, discounts' influence dropped across key product categories:
Smartphones (26%);
Home electronics (27%);
Home appliances (36%);
Vehicles (74%); and
Furniture (98%).
Learn more in this infographic from First Insight.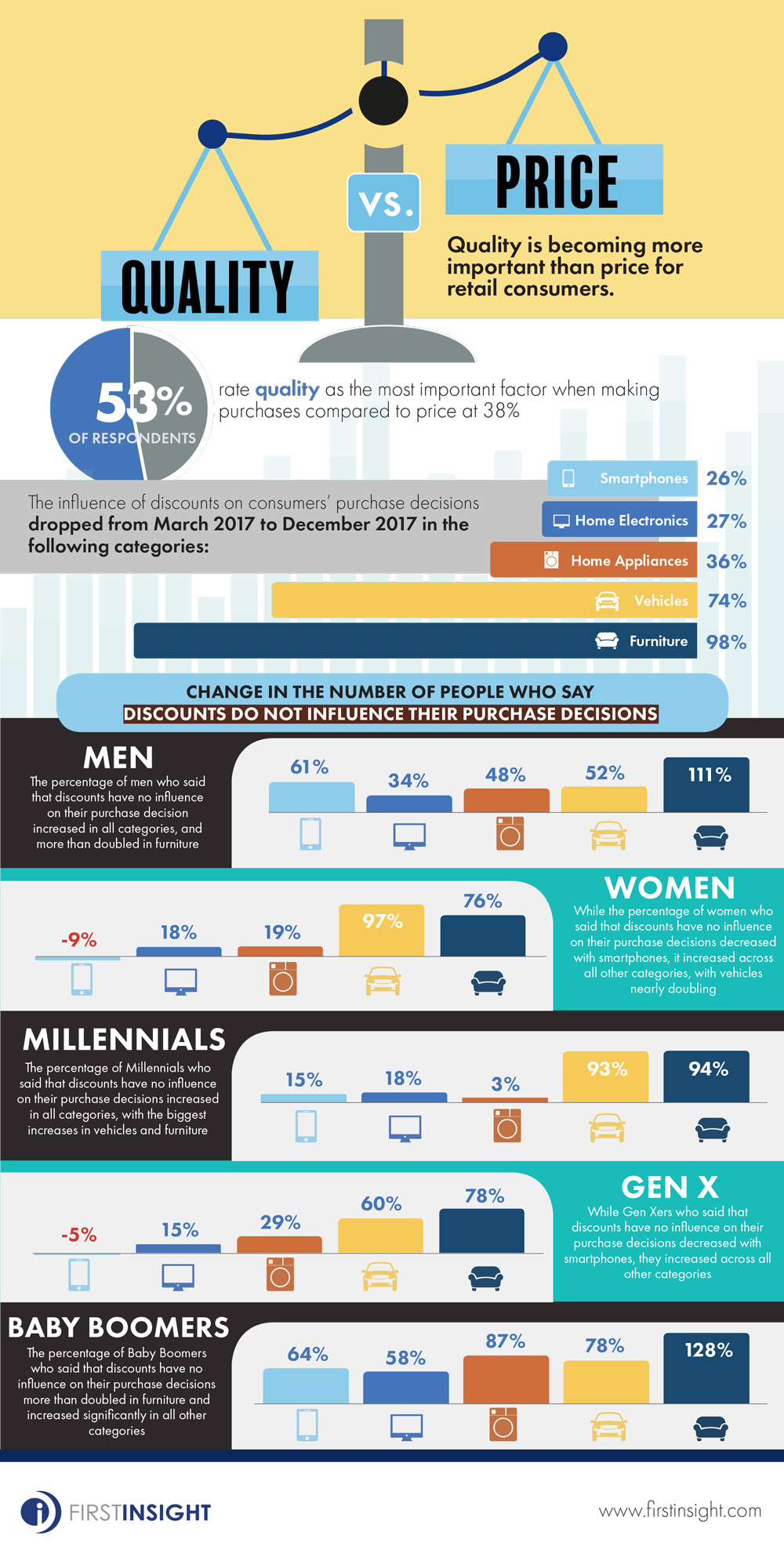 Source: First Insight.