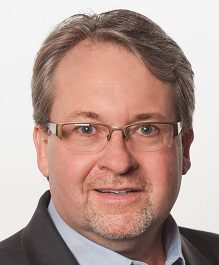 With the so-called "Retail Apocalypse" claiming traditional brick-and-mortar businesses on a regular basis, Amazon continues to be blamed as the villain. Jim Cramer of CNBC's "Mad Money" has even dubbed Amazon the "Death Star" of retail.
In 2019, Payless ShoeSource, Gymboree, Dressbarn and Shopko joined the ranks of deceased brands such as Toys 'R' Us, Radio Shack and Circuit City, which were among the first victims of the carnage beginning two decades ago. Most recently, Party City, GNC, Barneys and Sears have been languishing in their death throes.
At the same time, an unheralded "Retail Renaissance" is occurring. As of last year, 90% of retail sales occurred in physical stores, and physical stores will remain a crucial component of retail success for the unforeseeable future. Even disruptive pure play retailers such as Warby Parker recognize the value of physical store locations.
This bolsters unexpected hope for traditional retailers, especially those that have continued to invest in brick-and-mortar with a specific focus — to effectively blend a singular online and offline brand experience for consumers.
What's leveling the playing field in retail today? The aggressive use of the two key ingredients that Amazon capitalized on to become that retail e-Commerce death star: Data and analytics.
Amazon's 'Secret Sauce' Is Really A Call To Action
Amazon leads the e-Commerce retail space because of its tenacious commitment to understand consumer behavior at the deepest, most granular levels — and perhaps more important, to automatically respond in real time via machine learning (ML) and AI-infused intelligence. Data and analytics not only got it there, it continues to help the company adjust in real time to constantly changing customer expectations. (The irony is that Amazon itself has struggled outside the e-Commerce retail space.)
Meanwhile, traditional retail exemplars such as Walmart, Target, Tesco, Kroger and Yum! Brands have long embraced a data analytics-focused business approach. They are winning because they have continued to invest in the data, technology and analytics capabilities that are required to support strategic growth and guide future business decisions.
And all of them are committed to continuous improvement by incorporating emerging technologies, data science and IoT (edge) devices that have led to real-time in-store operational efficiencies and customer-centric innovations such as:
Digital shelves and signage to enable dynamic customer engagement;
Computer vision to improve operational execution, reduce shrink and enhance customer service;
Smart fixtures and visual search to improve customer experiences;
In-store lockers, towers and curbside delivery to fulfill online orders without fees;
Social network-infused workforce management solutions to better align with today's employees; and
Frictionless in-store checkout at scale.
Separating The Leaders From Laggards And In-Betweeners
While most traditional retailers recognize the need to step up their game in data and analytics, they tend to fall into three maturity categories: Leaders, Laggards and In-Betweeners. Yet only a handful can be identified as Leaders today: Those that have been experimenting with new data sources and deploying machine learning models such as recommendation engines and artificial intelligence tools such as chatbots. They're also deploying analytics capabilities in merchandising, store operations and their supply chains to drive positive business outcomes at enterprise scale.
Unfortunately, many retail brands are still Laggards, with executive leadership that hasn't adequately responded to competitive pressures, digital transformation requirements and rapidly changing consumer demographics and expectations.
They're still making decisions based on "business as usual," affording a minimal amount of respect and investment in data analytics required to effectively compete today. They continue to wallow in legacy data processes and technologies such as descriptive reporting and dashboards, which provide limited insights and barely actionable information.
Still Hope For The In-Betweeners
The In-Betweeners have generally tried to take advantage of the massive amounts of data available to them. Unlike the Laggards, they've already taken steps to integrate new data sources and implement enterprise-scale data mining and predictive modeling capabilities to deliver greater business visibility and sharper decision-making.
However, they still fall short of achieving Leader status because they continue to be constrained by minimal funding, a lack of commitment at the top and a general inability to rapidly iterate the "test, learn and deployment" that new analytic models require.
I often hear things like this: "I already have Salesforce to figure out CRM, Adobe to figure out e-Commerce and JDA to figure out my supply chain." While these are indeed best-in-class solutions, core data and IP often remains locked in business silos — either unavailable for broader enterprise use or too cost-prohibitive because of software licensing models.
Standing At The Fork In The Road
This is the dilemma for In-Betweeners. Do they continue using best-of-breed point solutions that offer incremental improvement in business value and positive user experiences for the few? Or do they embrace a strategic data strategy that enables enterprise analytic capabilities for the masses — with much better overall corporate ROI?
Technology executives have been preaching the latter viewpoint for years, but the In-Betweener business executives often have little incentive to be concerned about broader enterprise implications. Retail Leaders recognize this is not an either-or decision, and leverage  both best-of-breed point solutions and an enterprise data strategy. Until an enterprise data strategy is defined and driven from the top down, the Laggards will perish, and the In-Betweeners will continue to look up at the Leaders.
Where do the In-Betweeners go from here? There's still hope. The Laggards? Time has just about run out.
---
Brent Biddulph is Managing Director, Retail & CPG at Cloudera. As a former retail and consumer goods executive and more recently as a business strategy consultant and solution provider at leading data and analytics technology firms, Biddulph has extensive experience working with a variety of retail and consumer goods companies to provide thought leadership and help them to align strategic business objectives with technology and analytic solutions to create a differentiated competitive advantage in the marketplace. He has an extensive track record of imagining, designing and executing high impact business solutions  driving innovation and transformation for retail and consumer goods organizations. Biddulph is passionate about analytics, emerging technologies, consumer behavior, collaborative supply chains and retail transformation. Biddulph is responsible for driving the solution vision and go-to-market strategies within each segment at Cloudera.