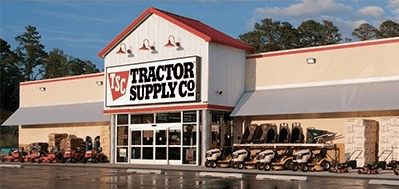 Tractor Supply Company, a rural lifestyle retail chain, has acquired Petsense, a specialty retailer of pet supplies and services, for approximately $116 million in cash and debt.
The Petsense management team will continue to run the company from Scottsdale, Ariz. as a subsidiary of Tractor Supply. With backing from the Tractor Supply team, Petsense can use the experience and resources to help expand across untested markets in the U.S., according to Bob Angstead, President and CEO of Petsense.
[loadposition GIAA]Tractor Supply plans to continue to grow the Petsense store base at a target rate of 15% to 20% annually, and will convert its two existing HomeTown Pet stores to Petsense stores.
"With Tractor Supply's success in the pet category and the knowledge gained from our HomeTown Pet stores, we determined that the acquisition of an established, successful concept with a proven track record of growth would be the best way to capitalize on the opportunities in the pet market," said Greg Sandfort, CEO of Tractor Supply Company. "We believe the Petsense team's expertise in growing smaller format pet specialty stores, combined with our proven expertise in the category as well as site selection and store growth, will enable us to accelerate the growth of our pet specialty retail business and enhance long-term shareholder value."