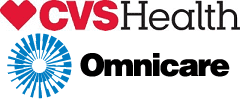 CVS Health has acquired pharmacy services provider Omnicare for approximately $12.7 billion. With this move, CVS will be poised to expand its presence in the senior care and specialty pharmacy sectors. The transaction is expected to close towards the end of 2015, according to a company statement.
CVS Health will pay $98 per share in cash for Omnicare, including approximately $2.3 billion in debt.
With the acquisition under its belt, CVS Health will be able to build more relationships and provide long-term care to an aging consumer base. The number of people 65 or older is expected to grow more than 80%, reaching 72.1 million by 2030, according to the U.S. Department of Health and Human Services.
"The acquisition of Omnicare significantly expands our business, providing CVS Health access into a new pharmacy dispensing channel," said Larry Merlo, President and CEO of CVS Health. "It also creates new opportunities for us to extend our high-quality, innovative pharmacy programs to a broader population of seniors and chronic care patients as they transition across the care continuum."
CVS Health has secured a $13 billion loan from Barclays and expects to implement permanent financing in the form of senior notes and/or term loans before the transaction closes. The boards of directors of both companies have approved the transaction, which is subject to approval by the holders of Omnicare's common stock.
During the deal's early stages, CVS Health received investment banking and financial advice from Barclays and Evercore. Sullivan & Cromwell LLP advised the company on legal matters, with Dechert LLP advising on antitrust matters.
Bank of America Merrill Lynch and Centerview Partners are serving as financial advisors to Omnicare. White & Case LLP is serving as the company's legal counsel.