The world's first Angry Birds-themed retail café will open July 8, 2023, in Flushing, Queens. The iSwii by Angry Birds Retail Café will serve as an interactive café and retail destination combining in-person and onscreen entertainment.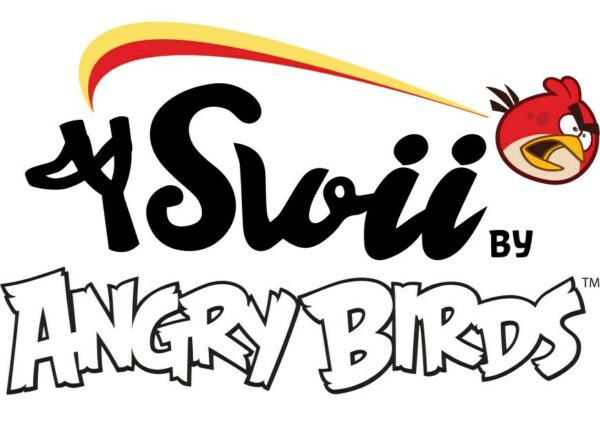 The café is located in the food court of the new 275,000-square-foot multi-level Tangram retail center in the heart of the revitalized Queens-Flushing International Market District. It will feature playful desserts, trendy bubble teas, gaming stations  a retail section and unique interactive activities for the whole family.
The 3,300-square-foot space is adorned with modern décor and features a collection of Instagrammable NYC-themed statue installations outside the entrance, an eye-catching ceiling mural with Angry Birds graphics, a vibrant terrazzo counter and flooring that resembles dessert sprinkles. Additional Angry Birds-themed elements include nest-like wicker and hanging chairs, bird of paradise graphic wall coverings and tropical plants on the shelving units. Interactive features include a glass-partitioned exhibition display showcasing custom-decorated seasonal holiday cakes and pastries.
The space also is available for private parties and events with "nests" (rooms) that feature Angry Birds VR games and treats, along with customizable Angry Birds-themed gift bags for partygoers.
Angry Birds' creator, Rovio Entertainment, partnered with construction conglomerate SCG America to create the new branded destination in a deal facilitated by Angry Birds' global licensing agency IMG. The interior design was developed by SCG America's Head of Interior Design Tina Wu. 
"This unique concept will feature endless culinary treats, bright visuals, the newest Angry Birds Games and interactive technology and the coolest-ever themed shopping experience," said Robert Leck, Executive Director of Asset Management at SCG America in a statement. "Angry Birds as a global brand was a perfect fit for this location with its appeal to a wide age range, gender-neutral audience and touch points in all entertainment forms. Fans will now be able to enjoy and engage with the brand in a completely new way."
Launched in 2009, the popular mobile game has since evolved into a global media franchise that spans entertainment and consumer products, two feature films, a long-form Netflix series and location-based entertainment. The original mobile game now has 5 billion downloads, more than 25 million followers on social media and 96% brand awareness.
"This unique establishment goes beyond the screen, offering an immersive experience where fans and customers can delight in tantalizing foods and drinks as well as engage in gaming and capture extraordinary moments in our exclusive photo opportunities," said Katri Chacona, Director of Brand Licensing at Rovio in a statement. "The United States is a key market for the Angry Birds brand and we're excited to open this venue in one of the greatest cities of the world, New York."