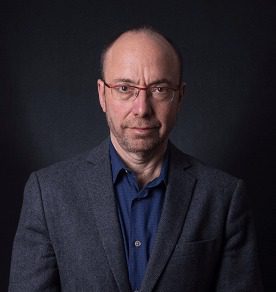 There have been plenty of "new realities" retail brands have had to adjust to over the past few months. The COVID-19 crisis has forced brands to reallocate staff and budgets, as well as adjusting to a world where digital has not only become a more dominant channel, but often the only option to connect with and serve customers.
Retail TouchPoints recently spoke with Randall Rothenberg, CEO of IAB, a trade association for interactive marketing representing more than 600 leading media, marketing and technology companies, to see how top brands are adjusting their marketing to address significant increases in web traffic and other changes in shopping behavior.
Rothenberg pointed out that while spikes in web traffic are normally a positive, retailers have faced challenges in translating more visitors into more transactions. "The good news is traffic is way up, so that means the strategies that they've been using over the past couple of years to bring people to their site are working," said Rothenberg. "However, there were logistics and delivery constraints, so they weren't always able to close on all of the traffic they were driving." Rothenberg noted that these trends were based on conversations with executives at top brands and not yet backed up by research data.
However, one shift he has seen from digitally native and DTC brands is increased experimentation toward transitioning some paid to advertising to unpaid social, as these companies discovered that "the utility and stickiness of their communities had gone up."
To address changing conversion rates, Rothenberg said many large brands and digital disruptors he spoke with also were accelerating their emphasis on "upper funnel from lower funnel," with more brand messaging versus promotional offers. "Brands are trying to find ways to engage their customers, both existing customers and potential new customers. Showing them deals at a time when they're not buying, or not buying at the level that they were in the past, didn't make sense early in this crisis, so they were using it as an opportunity to do more branding."
Shift To Programmatic Digital Marketing Will Accelerate
The new realities brought by the COVID-19 crisis also have accelerated other digital trends. "Everything that has been going on for the past several years is continuing and accelerating," said Rothenberg. "The migration of dollars in digital marketing environments to programmatic and automated means is both continuing and accelerating. What we expect to happen out of this is that the use of programmatic for geographic differentiation and demographic differentiation, which is one of its most valuable aspects, is becoming much, much more important since the country is opening up at different rates in different places. Additionally, there are different vulnerabilities for different demographics in different geographies. Therefore, the use of programmatic technology to both automate and target under a very complex reopening scenario is, if anything, going to continue that acceleration."
'Storeless Discovery' Takes Center Stage
Beyond adjusting specific engagement strategies, Rothenberg said this crisis also has reinforced the fact that the majority of brands and new products are now "born storelessly" — a development that flips the traditional model of relying on a store shelf as the key platform for a product launch.
"This is a complete 180 degrees from history," said Rothenberg. "Going back to the very beginning of mass retailing — really going back 200 years — there were only two ways to discover a new brand or a new product. Number one was inside the store itself, and number two was through media advertising. Now you've got this whole other range of opportunities that have been created for discovery and for trial that don't require stores."
In response, he suggested that brands will be taking a harder look at the balance of wholesale versus direct, as well as the digital tactics used to drive discovery. "Since everybody is going to be discovering you through digital environments — and it's not just paid media, it's paid social, unpaid social influencers and other things — since that's going to be the main means of discovery, how much of your ultimate business is going to be direct? How much of it is going to be through third-party digital wholesale, and how much of it will be through physical retail?," he added.
The increased reliance on digital channels for shopping will have long-lasting implications on brand strategies. "What you're seeing is a landscape in which the roads of the retail frontage are changing utterly from 200 years of history," said Rothenberg. "The retail frontage is no longer the place where you stock all the goods you want people to walk out with. And it's only one component of the discovery and shopping process that's clearly going to be accelerated by this."