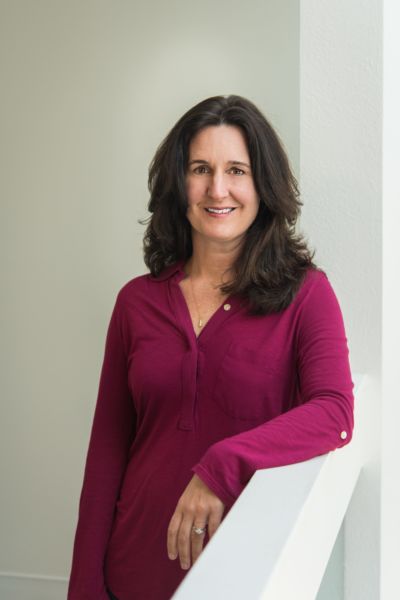 With most of us social distancing at home and all but essential brick-and-mortar stores closed, online shopping is more popular — and more vital to a wider population — than ever before. Even small, local businesses that in the past may have relied on a physical retail location are now pivoting to an e-Commerce play out of necessity.
Whether you're an established online presence or an e-Commerce newbie, cutting through the noise is more important than ever, particularly given increased competition. Marketers hoping to stand out and convert customer traffic to sales and encourage repeat business need to make sure their online presence is up-to-date, modern and fresh.
With that in mind, 99designs analyzed thousands of projects being created on our global freelance platform in recent months to identify which e-Commerce design trends are on the rise, and which are dying down. These are just a few of this year's most significant trends.
1. Unconventional grid layouts
For years, the square grid layout has dominated e-Commerce (think Amazon's endless scroll of thumbnails). Strict rows and columns of same-sized products keep everything structured, make browsing easier and work well for responsive design. But for some brands, experimenting with new layouts is paying off, leading to more and more online stores jumping out of the grid bandwagon. Abandoning the homogenous grid layout enables retailers to stand out with an edgy and modern feel and can also draw attention to certain products, like strategically highlighting best sellers without overtly pointing them out. The women's clothing retailer Doen uses this more creative layout style to showcase its dresses, for example.
2. Landing page-product page hybrids
Old e-Commerce design trends revolve around the idea that shoppers start at the homepage and then find the product they're looking for. While this still holds true for some shoppers, plenty of other approaches have cropped up in the last few years that bypass the homepage completely. This makes sense since ads and social media posts often direct shoppers straight to the product page. With that in mind, e-Commerce designers are now adding more elements typically found on landing pages to individual product page designs. The resulting hybrids are like mini-stores, centered around a single product or category and with clear navigation that makes it easy to explore the rest of the site.
What we're seeing are more standalone product pages, often used as "umbrella" pages for a certain category of products (like this design by JPSDesign for Youth + Love). These kinds of product pages give visitors everything they need to know about your online store — and that's a better, faster and more convenient experience for shoppers.
3. Interactive product visuals
Today, advanced interactive visual design like virtual reality (VR), augmented reality (AR) and 3D imaging are more accessible than ever for businesses of any size. Just like motion design, this tech helps shoppers better understand what to expect with their product. This technology works well for upscale consumer goods like fashion accessories and furniture, giving shoppers extra control over viewing options, such as this site for upscale luggage brand Rimowa.
4. Personalized product descriptions and quizzes
As is the trend across many other industries, e-Commerce design this year is heavily leaning into personalization, embracing a more human approach to interacting with customers. For example, shaving products shop Fur invites customers to take a quiz, with results directing you to a personally recommended product selection on the site. Similarly, Curist, which sells allergy relief products, allows users to "Choose which issue you're experiencing, and let us help you customize relief for your precise symptoms" through a guided online quiz.
5. Shoppable social media posts
Given the golden rule of UX is to have customers do as little work as possible, letting them complete a transaction without ever leaving their favorite social media site is a shortcut to more sales. The benefits of selling directly on platforms like Instagram and Snapchat are pretty clear: these visual mediums are perfect for marketers and brands looking to reach customers where they're already spending time.
6. Motion in product images
The most current e-Commerce designs feature fewer static images and more dynamic, moving ones. We're seeing more videos, cinemagraphs, animation and micro-interactions than ever before. While we have seen these motion design elements used sparsely in the past, modern technology has made them more and more commonplace and accessible for brands without huge agency budgets. A good example is the "Shop" page for Elements wellness tonics, showing the tonic dropper tinting water with the elixir when you scroll over each variety.
7. Smarter AI chatbots
AI chatbots have been part of the e-Commerce "buzz" for a few years now. However, 2020 is the year the technology is hitting its stride and actually fulfilling its original promise of actively assisting with purchasing decisions. Today's virtual, inexpensive sales assistants are a far cry from the clunky, antisocial predecessors of yesterday. Now you can integrate them seamlessly in-product, or even connect them to social media messages.
Better visuals and improved technology may be overriding themes across the fastest growing e-Commerce design trends, but an equally core trend is the movement toward more a human interface. The focus for brands in 2020 is more about connection and how the customer feels rather than simply impressing them with a sleek web site. Luckily, great design can help you achieve both.
---
Pamela Webber is Chief Operating Officer at 99designs, the global creative platform that makes it easy for designers and clients to work together to create designs they love. Earlier in her career, she served in various corporate strategy and marketing positions with eBay and its subsidiary, PayPal, Inc., True&Co, and other fast growing companies in the consumer Internet space. A resident of San Francisco, Webber received her BA from the University of Pennsylvania and an MBA from Harvard Business School.