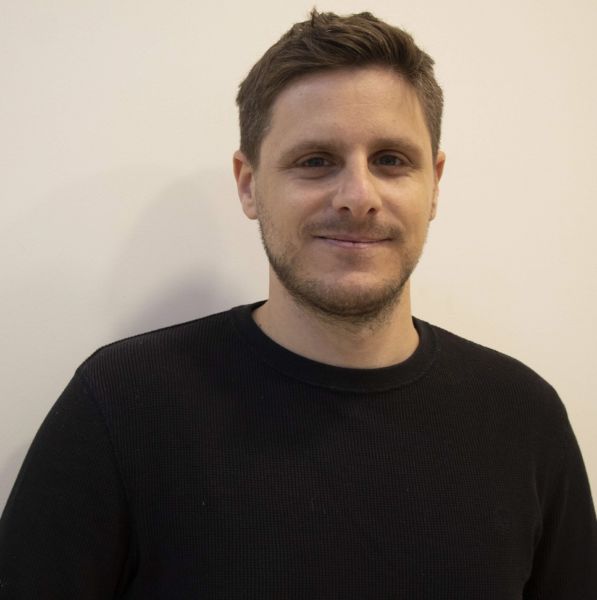 The retail industry has been one of the hardest hit by the COVID-19 pandemic, with overall sales falling a record 8.7% in March. Physical locations across the country have been forced to shutter without much advance warning, making e-Commerce the only viable option for many people to get the items they need. This has been a boon for e-Commerce giants that already have massive operations in place and the ability to quickly move goods from warehouses to customers. However, smaller retailers that haven't built out their online capabilities yet are at a steep disadvantage.
Even as restrictions begin to lift in some parts of the country, the likelihood that shoppers will return to brick-and-mortar stores en masse any time soon is unrealistic — especially since many people have acclimated to shopping for all of their essential needs online. Why risk exposure to the virus if they don't have to? The uncertainty around how safe physical shopping will be, coupled with the economic uncertainty many people face, will undoubtedly hinder the recovery of physical retail locations. This means that for retailers to survive, they must find a way to adapt to the current needs of shoppers and embrace e-Commerce, or face potential collapse.
Retailers have the opportunity to come out of the current crisis stronger than before if they embrace e-Commerce opportunities and cater to the current needs of customers that have changed due to the virus. They cannot afford to fail their customers in this time of need, so retailers that are able to adapt to the challenges caused by the pandemic and aid customers in getting the things they need will prosper.
The Sudden Online Surge
Despite the overall dip in retail sales, there are some sectors that are thriving online. Unsurprisingly, online sales of essential items like groceries and pet supplies have surged by 800% and 600% respectively, according our recent data. Electronics have also seen a 900% spike year-over-year in online sales. The dominance of e-Commerce in these sectors is unlikely to cease anytime soon, with social distancing orders predicted to remain in effect until a vaccine becomes available.
Case in point, online grocery shopping has gone from a luxury used by only 4% of people to the only safe way for many to buy food. Grocery chains are quickly ramping up their online fulfillment capabilities to meet demand, which will improve availability and the customer experience. Even after physical locations are able to reopen, shoppers will have adjusted to the convenience factor of having essentials delivered rather than needing to make a trip to the store, so they'll likely opt to continue using the service.
The pandemic also has pushed some shoppers to embrace e-Commerce for the first time — especially among the elderly, who have been slow adopters of online shopping thus far. Many older shoppers who traditionally preferred in-store experiences have quickly embraced online shopping out of necessity. Given that this group is the highest at-risk demographic for the virus, they're unlikely to rush back to the stores even when they open back up.
This pattern of new behavior extends beyond demographics, with people making purchases spurred by new behaviors caused by the virus. As more people cook at home and take on new hobbies like baking, items like bread machines have seen an increase in sales of 500% year-over-year.
The New Emerging Reality
Short-term, online sales are surging out of necessity. In the long-term, however, the current situation will undoubtedly hasten e-Commerce's ascent to the top of the retail industry. It's a shift that had already been in progress over the last decade, and one that has now been completed nearly overnight thanks to the pandemic. Lockdown orders only went into effect across the U.S. about two months ago, yet the current online retail landscape has jumped about a decade ahead and mirrors what we'd expect in 2030.
Even as lockdown measures begin to relax and the national conversation shifts from virus containment toward reopening, a large-scale return to physical retail experiences is not likely. There's simply no reason to risk going to a store when the same items could be shipped directly to a customer's front door. And with new players (especially smaller retailers that had been slow to embrace e-Commerce before the pandemic) rapidly ramping up their e-Commerce capabilities in an attempt to stay profitable, shoppers can now access even more items online. The convenience factor that has made e-Commerce surge for the last decade will keep shoppers online even after the recovery begins, thanks to more options being available than ever before.
Once the world is finally able to look at the current crisis in the rearview mirror, the seismic shift to online retail dominance will be complete. There will be a rise in bankruptcies and store closures — the first retail casualties already have occurred — but there will also be retailers that come out of the crisis stronger than ever. This won't be limited to the e-Commerce giants that are already seeing record profits, but will also include small retailers that were nimble and able to quickly adapt to the new reality. Those that not only offer e-Commerce options but embrace them, and aim to provide an experience that rivals what they offer in stores, will win in the long run.
---
Or Lenchner is CEO of Luminati, a leading data collection automation platform dedicated to maintaining the openness, transparency and integrity of the online ecosystem. His career at the company has been driven by his firm belief in a transparent, ethical by-design web environment benefitting both businesses and consumers. Prior to Luminati, Lenchner founded and managed several web-based businesses, developing digital assets and online marketing programs.