12% Of Female Beauty Consumers Have Used AR To Preview Their Looks
For a relatively new technology, augmented reality (AR) already has made a significant impact in the beauty industry: 12% of female U.S. and UK shoppers have previewed their "look" using AR, according to a survey of 1,000 consumers. AR influenced the purchase patterns of 71% of shoppers using the tech in the U.S. and 81% using it in the UK.
There's also a growing desire for all-natural ingredients, used by 52% of U.S. and UK beauty consumers, and recyclable/sustainable packaging, preferred by 49% of U.S. and 55% of UK shoppers. Learn more about the latest beauty trends in this infographic from Toluna.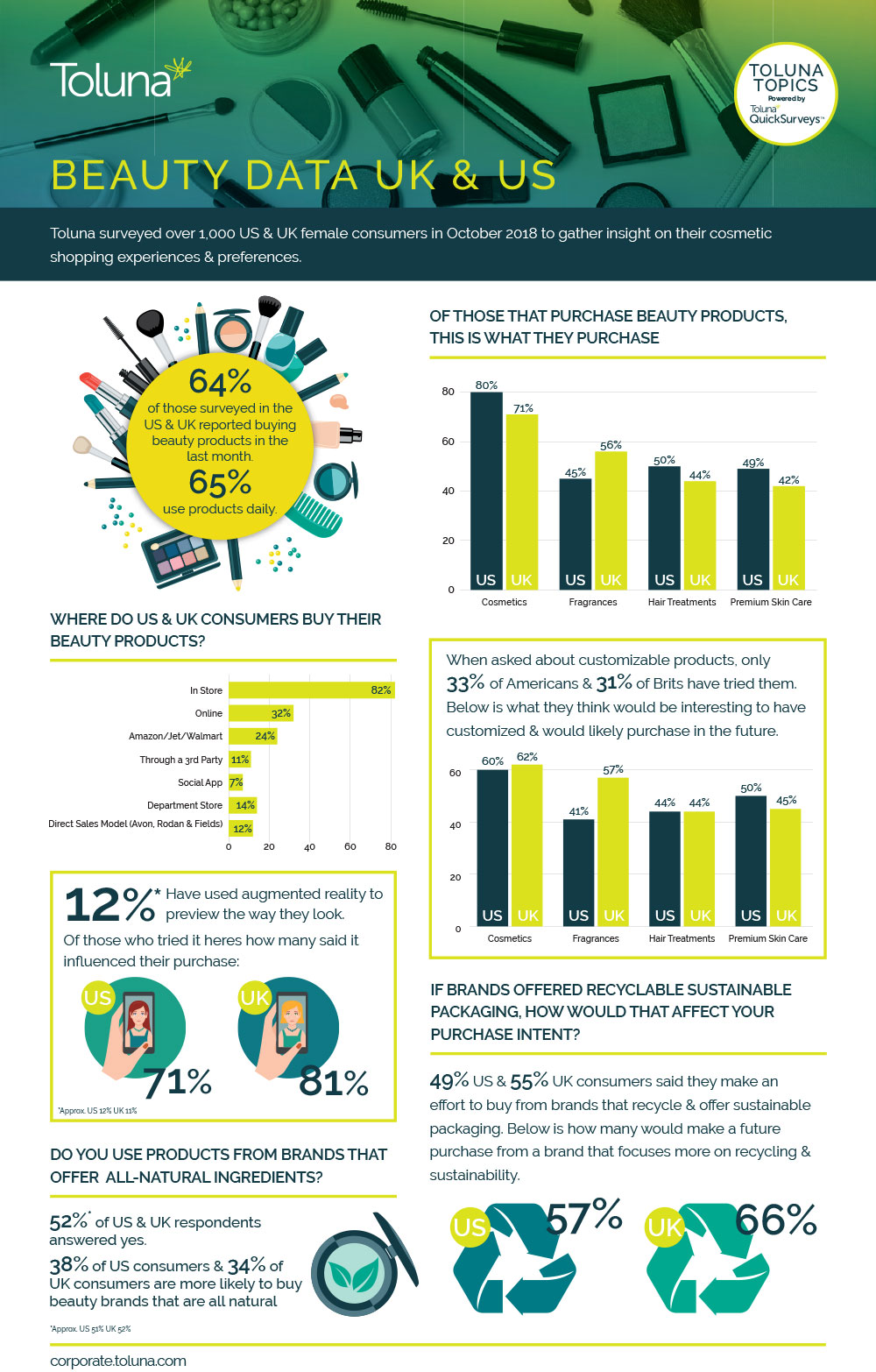 Source: Toluna.
back to top