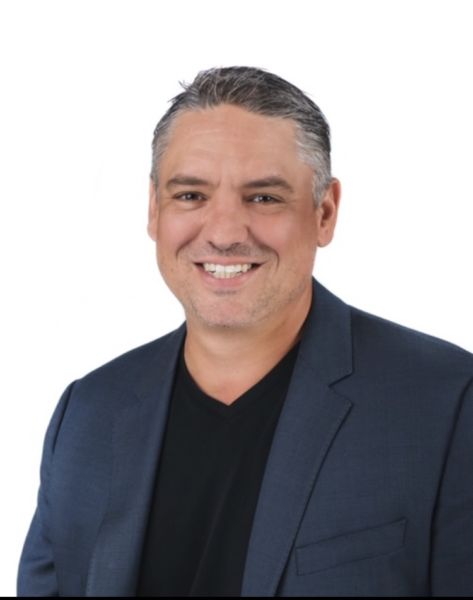 The global pandemic has accelerated the pace of change for the retail industry at a rate we have never before seen. E-Commerce spending has grown by more than 30%, cementing consumer expectations for flexibility, choice and convenience.
Many brands are struggling to survive in the new climate. Burlington Stores is grappling with its January decision to cut online sales altogether and the coronavirus may be the final blow that shutters JCPenney for good. But others have successfully adapted to their customers' evolving needs. Puma doubled down on its earlier strategy to prioritize online sales and consequently experienced a 77% growth in e-Commerce business in April alone. And Nike maintained top-of-mind focus amidst lockdown in China by promoting its workout app, resulting in an 80% increase in use and a 30% increase in online sales. 
While we shouldn't expect online sales to remain at their peak levels when the safety risks of in-person shopping dissipate, merchants cannot hope to weather the storm and return to business as usual. Beyond just optimizing the e-Commerce experience, agile brands that have listened to (and anticipated) their customers' needs for greater flexibility in how they shop and pay have permanently raised the bar.
As we move forward, these capabilities are critical for all retailers:
Accept Contactless Payments
In 2019, the global contactless payments terminal market was valued at $13.23 billion. Traditionally, U.S. consumers have not pushed retailers to accept contactless payments as they have in Asia and Europe, but in April, U.S. small businesses were reporting a 27% increase in customer use of services like Apple Pay and Samsung Pay. And the U.S. market is expected to see an 800% increase in people using at least one form of a digital wallet between 2020 and 2024.
Walmart has already eliminated the "Pay Now" button on its touchpads, and grocery chain Publix responded to increasing demand for contactless transactions by introducing Apple Pay and Google Pay in its stores in April. Meanwhile, PayPal has introduced a QR code to limit contact for businesses and consumers.
There is no switch that will signal a return to pre-COVID shopping. While personal and public safety may have driven the surge in demand for contactless payment methods, the convenience the all-in-your-smartphone option offers to consumers means the development is not one that can be rolled back.
And contactless is not limited to the point of sale. Consumers are shopping online and choosing to pick up in the store or curbside — sidestepping both the crowds and the delivery time. Inventory applications like Clear Spider and eTurns even use RFID to give customers a real-time look at a store's stock before they venture into the building.
Offer Diversity And Flexibility In Installment Options
Widespread uncertainty in everything from the job market to supply chains to child care has consumers accelerating their call for greater flexibility and choice in how they shop and pay.
Installment payment solutions offer greater flexibility at the point of sale, but not all buy-now-pay-later options offer the same benefits. Rather than a one-size-fits-all approach, merchants must provide their customers with choices. A BNPL company like Klarna offers new zero-interest credit at the point-of-sale, while a solution like Splitit works within a customer's existing credit line to offer interest-free alternatives. Moving forward, offering multiple installment payment options should become as common as accepting both Mastercard and AmEx.
Every business strives to offer a convenient checkout process with as little friction and opportunity for cart abandonment as possible. As lenders make it more difficult for people to qualify for new credit, merchants need to recognize that credit checks at the point of sale may hinder their sales process, and be ready with alternative methods that do not require new credit qualifications.
By offering various installment payment options, merchants also send the powerful message that they care about their relationship with their customers. While helping customers divide their payments into manageable sums aligns the merchant's and the customer's priorities, inadvertently contributing to a decline in credit score or accumulation of debt will permanently damage the relationship.
Embrace Fintech To Help Optimize The Payment Process
The banking and credit industries both turn to fintech for an innovative edge. Visa's Fast Track program is a fintech startup accelerator partnership program that works with promising entrepreneurs to bring their solution to market as quickly as possible — creating a continuous improvement cycle for the credit giant.
As omnichannel optimization increasingly becomes the only way to survive, merchants too should look to fintech and strategic partnerships to keep pace with evolving consumer expectations. For example, POS credit partners like Synchrony can insulate brands like Gap and Bloomingdale's from the risk of extending their own branded line of credit, while sharing the valuable consumer data that powers a merchant's engagement efforts.
Installment payment solutions that leverage a customer's existing credit can help businesses build brand loyalty and reduce cart abandonment by offering affordable, responsible, and transparent solutions to customers. And enabling ordering through smart speakers can open up a merchant's market to the 25% of adults in the U.S. who own an Amazon Echo, Google Home or similar device. As consumers continue to warm up to contactless payments, banking apps and other fintech solutions, smart speaker ordering is a significant payment option merchants can't afford to ignore.
Brands must know their customers — really know them. Then they have to respond accordingly. With the global pandemic shifting cultural norms, accelerating calls for innovation and highlighting the importance of flexibility in everything from ordering to payment to pickup, agile fintech companies may just be merchants' best friends moving forward.
---
Brad Paterson is CEO of Splitit. He has accumulated a wealth of knowledge over nearly two decades working with some of the world's most successful payment companies, including Intuit, PayPal and Visa. As Intuit's VP of Marketing, Paterson led the go-to-market team responsible for the U.S. QuickBooks Online revenue and customer outcomes. His responsibilities included the strategy, sales, marketing and general business operations for the QuickBooks Online portfolio. Prior to this role, he served as Intuit's VP of Asia-Pacific and Global Operations, driving business growth in critical international markets. He also served as PayPal's Head of Merchant Services, Asia-Pacific and Visa's Director of Consumer and Emerging Products for Australia and New Zealand, among other roles at the two companies.