Tuesday, 19 June 2012 09:58
The benefits of mobile technology are becoming more apparent to retailers every day. Following an in-store deployment of mobile technology, a majority of retailers have seen an increase in work productivity and an improved shopping experience for consumers. To date, 75% of retail associates have said they are able to provide a better in-store shopper experience with the use of mobile, and 67% of shoppers cited a better experience in-store with associates and managers using the latest mobile technologies.
SAP predicts that by 2015, the world's mobile worker population will reach 1.3 billion, representing 37.2% of the total workforce. This infographic provides a close look at mobile analytics and the use of mobile technology in the financial services, healthcare and retail industries, as well as the benefits of mobile analytics for every business.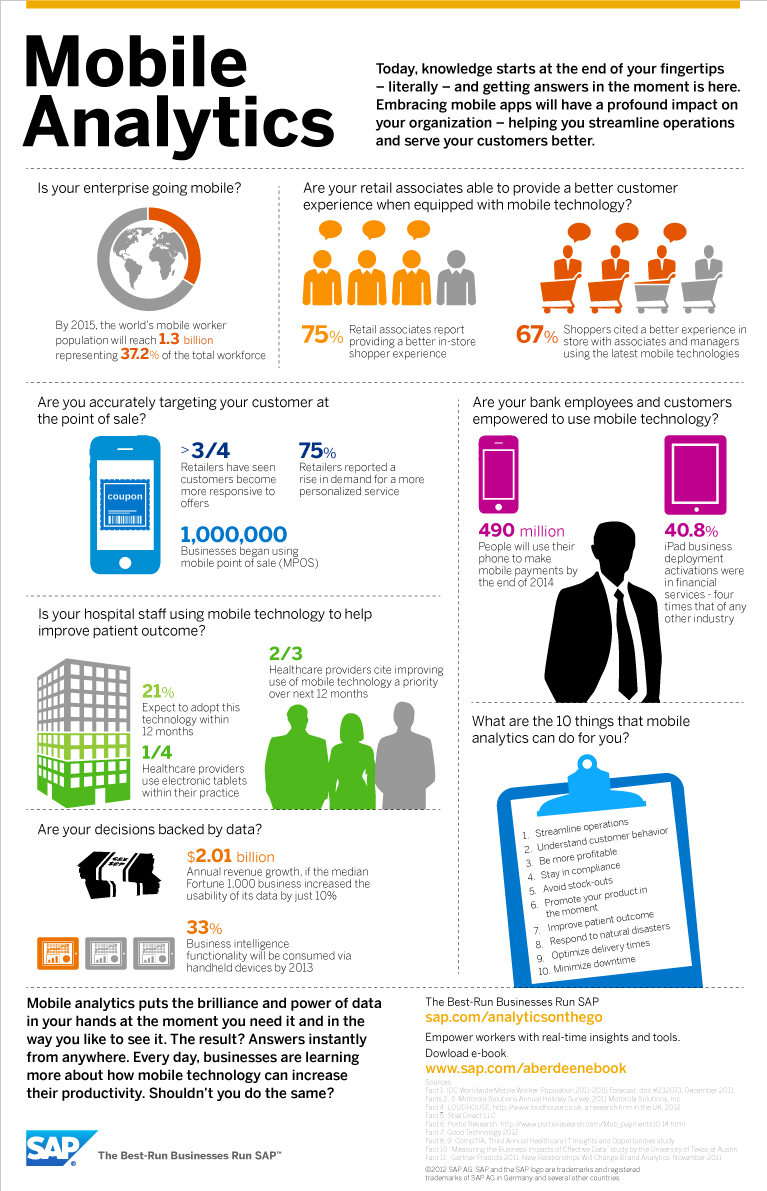 blog comments powered by

Disqus